The pandemic's played a bummer in ways more than one. But, scores of celebrities seem to have their finances thrive despite a global health crisis. And, Dwayne Johnson tops the list yet again as Hollywood's highest-paid actor for two years in a row.
As per the stats revealed by "Forbes"; Johnson raked in a whopping $87.5 million in the last fiscal year ending June 2020. A sizeable portion of it comes from the former wrestler's forthcoming Netflix release, "Red Notice" that saw him draw $23.5 million. That aside, Johnson's uber-successful Under Armour line, "Project Rock" has been one of the actor's other successful innings too. The publication estimated that the top 10 male earners collectively made $545.5 million this year.
Johnson made it to the top spot the last year as well, as his earnings were $89.4 million. A large part of it came from his roles in the "Fast and Furious" spin-off "Hobbs & Shaw."
Coming a close second is Ryan Reynolds, with a total income of $ 71.5 million. The third on the list is Mark Wahlberg at $58 million, followed by Ben Affleck at $55 million, and Vin Diesel with $54 million. Indian actor Akshay Kumar finds a spot in the list with annual earnings of ($48.5 million) followed by Lin-Manuel Miranda ($45.5 million), Will Smith ($44.5 million), Adam Sandler ($41 million), and Jackie Chan ($40 million).
Johnson might be a heartthrob onscreen, but he's an out and out doting father off it. This quarantine, while The Rock is cooped up indoors just like most of us, he's up to something special: convince his youngest daughter that he is the voice of Maui in Moana.
While the news is gush-worthy, here's what fans need to know. His little daughter Tia happens to be a fan of "You're Welcome" from Moana. But there's a catch: no matter how many times Johnson tries to croon the track to the little one, she just doesn't seem to be convinced that he's actually Maui. The actor put up a rather adorable Instagram post suggesting the same, and how he's not lost hope despite the repeated failures. He actually sings to her soft toys!
If there's something heartwarming that's on IG at present, it has got to be this.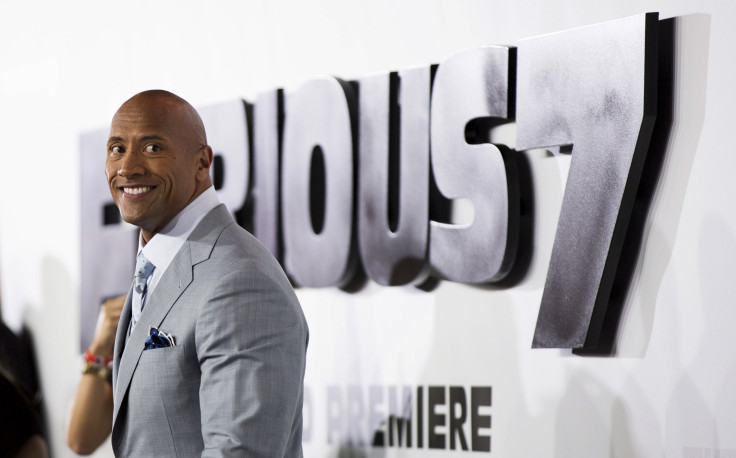 © 2023 Latin Times. All rights reserved. Do not reproduce without permission.