Dwyane Wade set parenting goals after he made a big reveal of his 12-year-old's gender identity at "The Ellen DeGeneres Show". Zion, who was born a boy, now identifies himself as a "she" and prefers being called Zaya.
Zion happens to be Wade's child from ex-partner Siohvaughn Funches, whom he split from. Wade has complete custody of Zion, and he's currently raising the preteen with actress and wife Gabrielle Union.
Wade put audiences in awe as he went to great lengths to share how Gabrielle and he were learning as much as possible to give their child the access to be her best version after she came out as transgender. The basketball star divulged that he urged his preteen to become a leader in her community. "I looked at her and said, 'You're a leader. And this is your opportunity to allow you to be a voice," he said, in a recent interview, adding, "Right now, it's through us, since she's 12 years old, but eventually, it will be through her."
Dwyane and Gabrielle have been extremely supportive of the LGBT community and have been spotted at several Pride events with Zaya in the past. Speaking about how he believed that it was their duty to help their child live her truth, Wade added, "We're proud allies, as well We take our roles and responsibility as parents very seriously. So when our child comes home with a question or an issue or anything, it's our job as parents to listen and give them the best information and feedback that we can. That doesn't change because sexuality is involved with it. Once Zaya, our 12-year-old, came home — originally Zion, born as a boy — and said, 'Hey, I want to talk to you guys, I think going forward I'm ready to live my truth. I want to be referenced as she and her. I would love for you guys to call me Zaya.' Internally, it's now our job to go out and get information."
Wade is also the father to three other children—Zaire;18, with Funches, Xavier;6, with Aja Metoyer—the child was born while Union and Wade took a break from their relationship. His daughter Kaavia, aged one, was born via surrogate in 2018.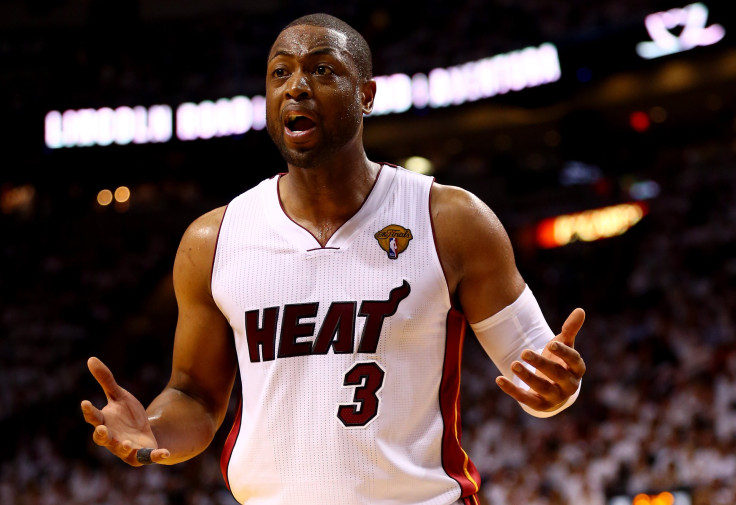 © 2023 Latin Times. All rights reserved. Do not reproduce without permission.