The highly communicable Delta variant of the SARS-COV-2 may not be stopped by the COVID-19 vaccines, early signs show.
Scientists across the world are trying to gain an understanding of the new variants of the virus. The B.1.617.2 variant which has caused worldwide concern was first seen in India. Popularly known as the Delta variant, the virus variant has been responsible for the surge of infections seen in India, the United Kingdom as well as the United States.
Since the variant surfaces there have been doubts regarding the effects of the vaccines on the variant. Most of the vaccines appear to work well against the variant. Those who are fully vaccinated have recovered fairly well after being infected with the variant. Two doses of the vaccines appear to reduces the severity of the infection. People with complete vaccine doses are less likely to succumb to viral infection.
While data exists to show that the vaccines help recovery from the Delta variant infection, there is less data on the transmissibility of the variant. Early stages of studies indicate that vaccines may not be slowing down the transmission of the variant.
The US Centers for Disease Control and Prevention (CDC) is concerned that vaccines do not affect transmissibility. Rochelle Walensky, CDC director told CNN that the vaccines prevent severe illness and death, but do not prevent transmission.
A study released by CDC showed that both vaccinated and unvaccinated when infected produced a similar amount of the virus. Thus, even those who have been vaccinated can spread the virus. The CDC changed its guidelines to recommend vaccinated people to again wear masks indoors.
Following the study shared by CDC, Public Health England's (PHE) scientists shared supporting data. The limited data showed that since July 19 of the COVID-19 patients hospitalized 55.1% were unvaccinated and 34.9% were fully vaccinated. Around 75% of the British population has been vaccinated, Reuters reported. Scientists warned that there will soon be a rise in vaccinated individuals with the infection.
PHE stated that while data is limited, the early signs indicate that the vaccine is not slowing down transmission. As another variant from Colombia is rapidly showing signs of becoming a variant of concern, the Delta variant remains the predominant variant of concern.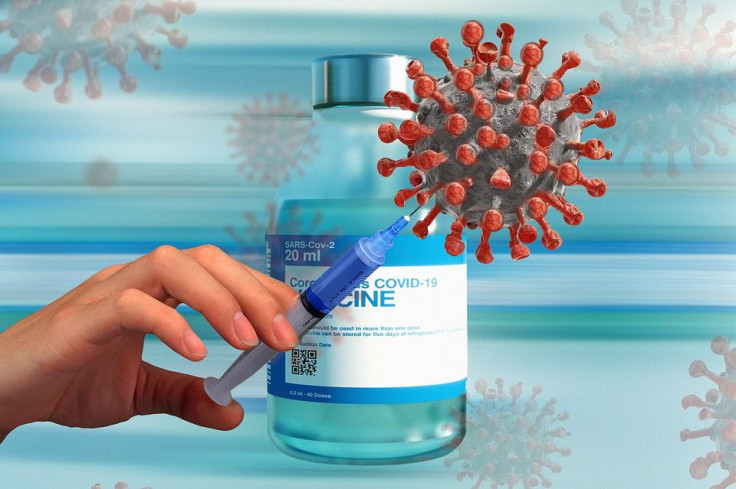 © 2023 Latin Times. All rights reserved. Do not reproduce without permission.