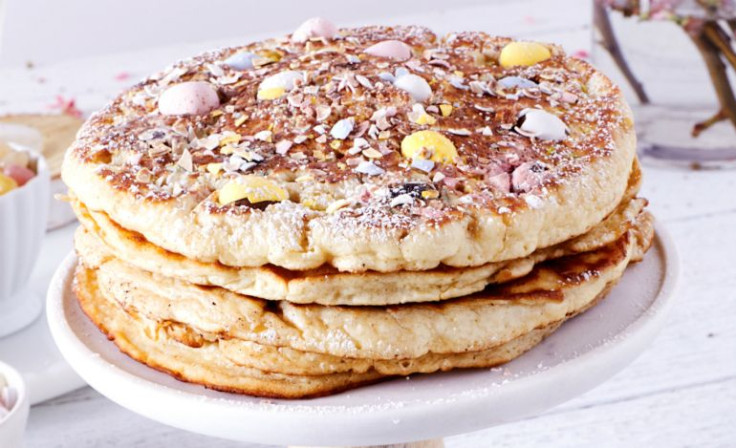 As Easter approaches this weekend, we know you will have tons of chocolate eggs and candy leftover from the festivities and instead of overdosing, giving them away or trashing them, we will give you some creative fun, colorful and delicious ideas that our friends from Reynolds shared with us for our readers. "Americans buy more than 700 million Marshmallow Peeps, shaped like chicks, as well as Marshmallow Bunnies and Marshmallow Eggs, making them the most popular non-chocolate Easter candy;" Infoplease reports. Satisfy your sweet tooth cravings and scroll down to check out these recipes that will transform leftover Easter snacks into sweet unforgettable indulgences.
Chocolate Egg Pancakes
What You'll Need:
Chocolate eggs with a hard-candy shell, chopped
Pancake Batter
How to Make:
Swap out chocolate chips with crushed-up candy eggs for a new spin on a breakfast classic! By dropping your desired amount of chocolate egg pieces onto pancake batter while it's on the griddle, you'll end up with melted chocolate and crispy shells for a meal that's sure to please family and friends alike.
Marshmallow Bunny Crisps
What You'll Need:
Butter
Crisp rice cereal
Marshmallow bunnies
How to Make:
To infuse your crispy treats with an unexpected pop of color, switch your regular marshmallows for vibrant marshmallow bunnies or chicks! Put your leftover Easter candy to excellent use by melting the marshmallows down in a saucepan and mixing them with crispy rice cereal, then serve in a parchment-lined Reynolds Bakeware container for easy cleanup and transportation.
Easter S'mores Packets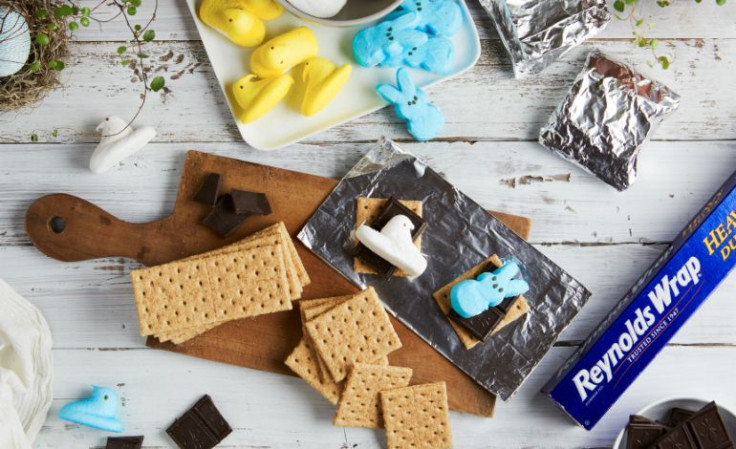 What You'll Need:
Marshmallow chicks or bunnies
Graham crackers
Chocolate squares
How to Make:
S'mores are a classic bonfire treat, but you don't have to wait until camping season to enjoy them! Simply use marshmallow bunnies or chicks in place of standard marshmallows to give your s'mores a colorful edge. For easy prep and cleanup, wrap your s'mores in a Reynolds foil packet before warming them up on the grill or in the oven.
Easter Sundae
What You'll Need:
Ice cream of your choice
Easter candy of your choice
Maraschino cherries
Whipped cream
How to Make:
There's nothing better than an ice cream sundae– except for an ice cream sundae that puts your leftover Easter candy to great use! Simply top your favorite ice cream flavor with your remaining Easter candy for a cold treat that's perfect for the spring season.
© 2023 Latin Times. All rights reserved. Do not reproduce without permission.