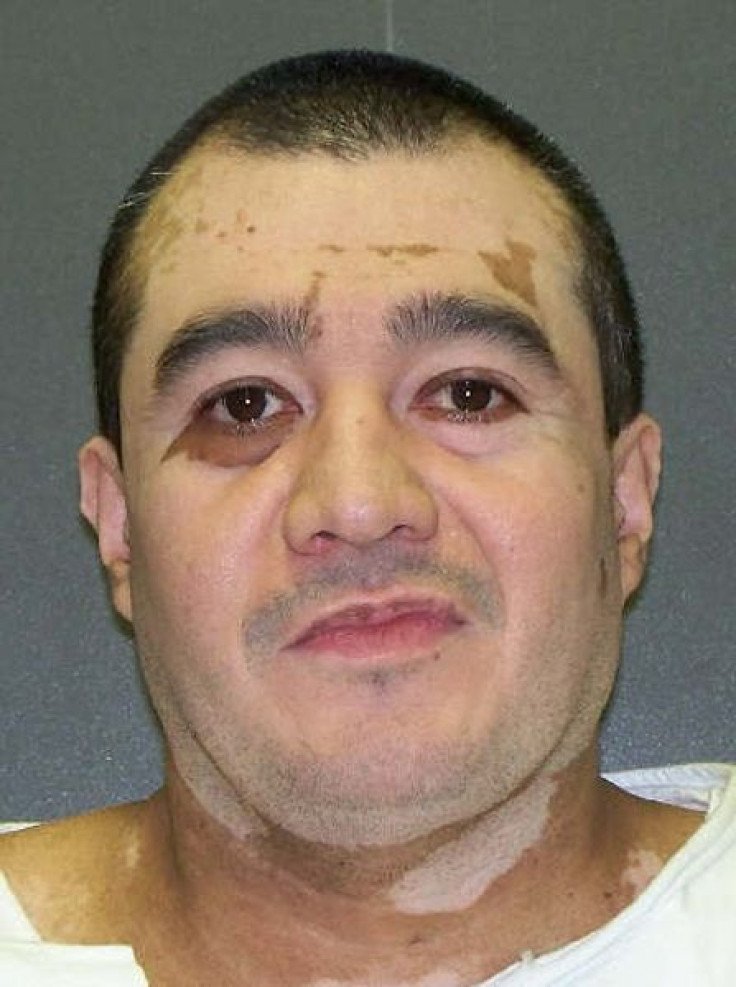 Edgar Tamayo Arias, the 46-year-old Mexican citizen convicted in 1994 of killing Houston police officer Guy Gaddis during a traffic stop, was executed by the state of Texas at 9:32 p.m. CT on Wednesday by lethal injection amid protests from high-profile figures in the United States and Mexico who had sought a review of his case in accordance with a 2004 ruling from the International Court of Justice. The execution comes after a final appeal by Tamayo Arias' lawyers to the nation's highest court failed, with the Supreme Court denying a motion to stay the execution. CNN reports he made no final statement before his death.
The Associated Press reports that Tamayo Arias' lawyers had mounted a rash of last-ditch efforts on Wednesday, filing an appeal with the Supreme Court after the fifth US Circuit Court of Appeals declined just hours before the 6 p.m. execution to postpone the execution. His lawyers argued that Tamayo Arias had not been informed that he could notify the Mexican counsel to request legal advice, as established by the 1963 Vienna Convention on Consular Relations. A 2004 International Court of Justice ruling ordered that his case and that of 49 other Mexican citizens who were tried in the US but never received consular assistance be reviewed. The office of Texas Attorney General Greg Abbott had refused, saying details on his case had already been reviewed during appeals; the office of Governor Rick Perry concurred. Their stance sparked protests in Tamayo Arias' home state of Morelos, in Mexico, and occasioned letters from Mexican officials and US Secretary of State John Kerry, who argued that if the condemned were to be executed without review, it could jeopardize treatment of Americans abroad.
The Los Angeles Times notes that Gaddis, then 24 and a member of the Houston police force for two years, had been flagged down by a man who accused Tamayo of robbing him. Gaddis arrested him and another man, handcuffed them and put them in the back of the police car before being shot in the head and neck three times with a pistol Tamayo had concealed in his pants. When the car crashed, Tamayo fled before being re-captured, carrying the robbery victim's watch and wearing the victim's necklace, according to the AP.
© 2023 Latin Times. All rights reserved. Do not reproduce without permission.