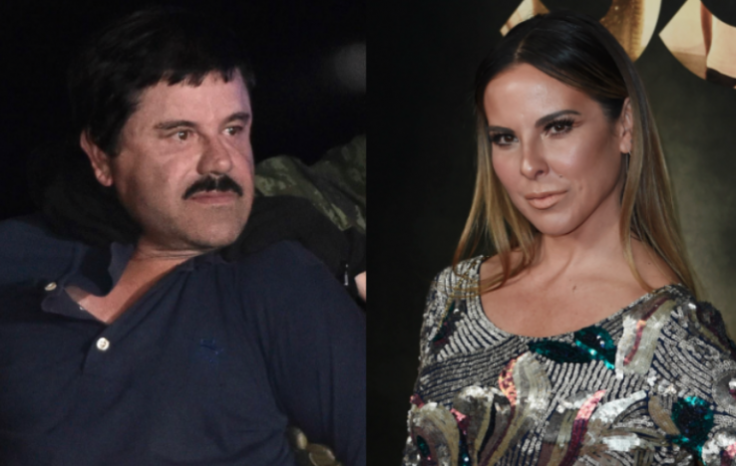 Many are still wondering what Kate Del Castillo's future will be after her "secret" meeting with Joaquín "El Chapo" Guzmán was revealed on an article published on Rolling Stone Magazine last month. When the news broke, the Mexican Government stated that the information disclosed on the editorial was of great help during the recapture of the infamous drug lord on January 8, a day before the article was exposed to the public.
On February 6, José Refugio Rodríguez, one of "El Chapo's" lawyers, disclosed that the 43-year-old actress had the kingpin's permission to represent him legally during the pitch of a potential biopic, and that the Federal Government had known about the meeting that was planned to discuss the project for over a year now. "I know that there was an official document in her favor, and it specified her role in the movie," Refugio Rodríguez told Univision.
The lawyer added that months before Guzmán escaped from prison, an unidentified notary visited him in jail and delivered a document on Del Castillo's behalf. Such document was signed by the Sinaloa Cartel leader and granted the actress full control on the negotiations regarding the film.
"The movie deal is not illegal, I know of an Argentinian and a Spanish filmmaker…they were projects, talks, there was no money involved. In fact, Mr. Guzmán was not going to finance the project, as far as I know. He was willing to tell his story, authorize his story, his name," Refugio Rodríguez said during the interview.
Mr. Guzmán's attorney also clarified that his client never gave Del Castillo any money, not for her, not for the movie. "The original plan was for her to be the star of the movie, but I think her age was an issue." Rumors have been going around about "El Chapo's" contribution to Del Castillo's new Tequila brand, Honor, which recent reports deny belongs to the actress.
On January 25, the telenovela star made strong declarations against the Mexican Government stating, "I don't have to give the media any explanations. If I'm not saying anything is because my lawyers advised me not to do so because the government wants to destroy me, no matter what." Del Castillo's good friend and respected journalist, Lydia Cacho, contributed to this statement by adding, "She is clearly very scared. She doesn't understand why the Mexican Government is attacking her this way."
The Mexican Government has yet to clarify any of these allegations.
© 2023 Latin Times. All rights reserved. Do not reproduce without permission.