A 65-year-old man killed himself after poisoning his 3-year-old grandson in India's Greater Noida, reports said.
The tragic incident happened at a farm house in the Reelkha village, where the man, identified only as Nihal had been working for the last 7 years.
The man's grandson and granddaughter had been living with him after their parents left them, police said.
The children's father had gone missing a few years ago and their mother had also left them and moved to another place, the officer added.
The owners of the farmhouse had expressed their objection to raising the children in the property and had instructed Nihal to find another place for the kids.
Nihal, who was suffering from an unspecified chronic illness, reportedly went into depression after he was told to leave the kids.
On Tuesday (Sept.6) evening, Nihal fed his grandson a cool drink laced with poison and then drank it himself, according to reports.
The police were alerted after neighbors found the duo unresponsive inside the home. The victims were rushed to GIMS Hospital in the city, where doctors declared them dead.
It was reported that Nihal had also attempted to kill his granddaughter, but she refused the drink due to its unusual smell.
The exact motive behind the apparent murder-suicide remains unknown. It is also unclear whether the investigators had recovered a suicide note from the scene.
A case of unnatural death has been registered and investigators are speaking to the victims' neighbours and family members to gain a lead into the probe.
In a similar incident, a cop plunged to his death holding his three-year-old daughter, barely seconds after his wife jumped off the 12th floor of their apartment building in India's Ahmedabad.
The horrifying incident took place in Diva Heights in the Gota area of the city at about 1:30 a.m. local time on Wednesday, Sept. 7, a police officer confirmed.
The victims were identified as Kuldipsinh Yadav, a police constable posted at the Vastrapur Police Station's accounts department, his wife Riddhi, and their daughter Akansha.
Police said Yadav had circulated a long message to his friends and colleagues, before taking the extreme step.
According to an eyewitness, Riddhi was the first to jump off the building and about 10 seconds later Yadav followed with their daughter.
The exact content of the note and the circumstances that forced the family to take the tragic step remains unclear at this time.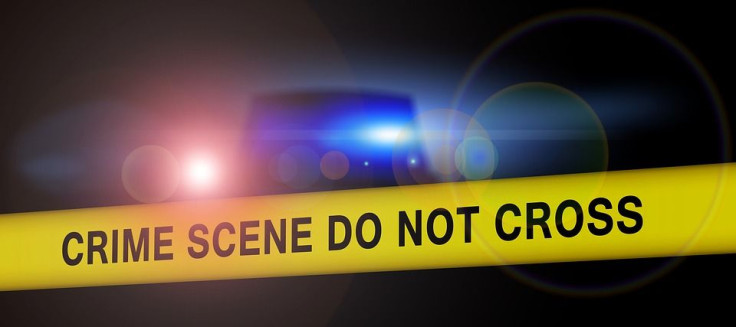 © 2023 Latin Times. All rights reserved. Do not reproduce without permission.