A 78-year-old Nigerian woman was murdered on her way to church allegedly by ritual killers who also took away her body parts.
On Sunday, Nov. 28, Veronica Dare, a member of the Deeper Life Bible Church in Iwaro Oka, in the Akoko South West Local Government Area of Ondo State, was on her way to the church to clean the premises when she was ambushed, killed and her body parts removed.
"She was a devoted Christian; she used to go to the church to clean the church every Sunday by 5 am. Her esophagus and other body parts were removed by the killers," her son, Boniface Dare, told local media.
"We want justice; we want to appeal to the state security agencies to expose the killers of our mother and bring them to book," he added.
A police source said the investigators believe that the victim was killed inside the church by suspected ritual killers before she was dragged outside where her body parts were removed.
"There were bruises all over her body, which showed that it was after she was killed inside the church that they brought her lifeless body out to take away some parts," the unidentified police official said.
No arrests have been reported at the time of this writing.
The state Police Public Relations Officer, Funmilayo Odunlami, said the death is being investigated.

In a similar but unrelated incident, a Nigerian father allegedly murdered his 9-month-old daughter and decapitated her for an occult "money ritual".
The Ogun State Police Command arrested the 32-year-old man, identified as Monday Karezu, and his friend, 42-year-old Anagonou Kamelan, for the illegal possession of a fresh human head while they were attending a "money ritual" in the house of a herbalist on Nov. 3.
The officers responded to the home after receiving an anonymous tip about some men gathering at an occultist's house with a human head to mount a crude "money ritual."
The suspects were taken into custody upon the confirmation of the killing.
A preliminary investigation revealed that the human head they were carrying was of a woman who was buried in the proximity of their houses. The woman had reportedly died three months ago during childbirth
During a further inquiry, investigators learned that one of the suspects had, at one time, killed his own nine-month-old daughter, beheaded her, and used her head for the same occult ceremony. However, this initial ritual reportedly failed.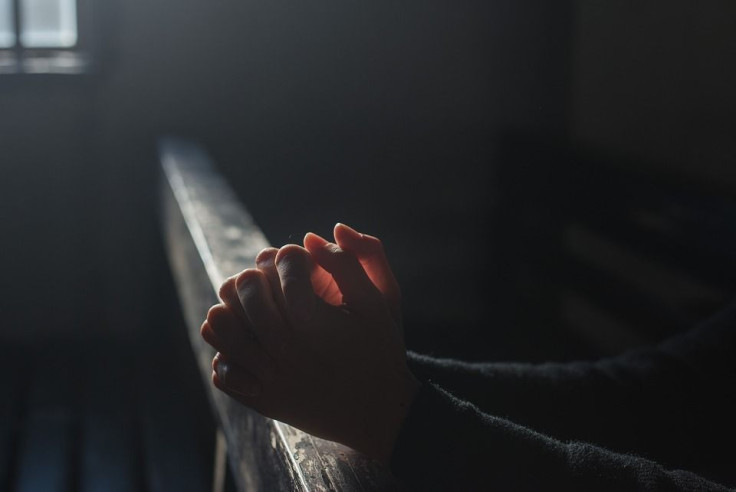 © 2023 Latin Times. All rights reserved. Do not reproduce without permission.