An elderly woman in New Jersey found herself face-to-face with a black bear on Monday, Jan. 3, after she saw two bears attack her dogs and, in an attempt to keep them from harm, got mauled by one of the bears herself.
The 81-year-old woman, who has not been named or identified publicly, was reportedly letting her dogs out in the backyard of her Sparta residence when she saw two black bears rummaging through the garbage that she had just left outside for pickup, according to the New York Post.
After seeing the dogs running towards the wild animals, the woman witnessed one of the bears leave the vicinity. The other bear, however, who was estimated to have weighed around 400 pounds, stayed put and started attacking the two English Springer Spaniels, ABC 7 reported.
The attack found one of her dogs getting swatted by the bear and getting knocked down in the process.
The woman, shocked by the development, ran towards the dogs in an attempt to save them, but the bear caught on to her, too, and she ended up getting bitten and scratched, with a wound on her right leg and scratches to her head.
The bear then took one of the dogs and dragged them to the woods. It is unclear if the body of this dog has been found or if it is still missing and presumably with the bear.
The woman was treated at a local hospital and is in largely stable condition. However, one of her dogs sent to an animal hospital was unable to survive their treatment and died due to their fatal injuries. The woman is reportedly "distraught" due to this development.
The bear is still being hunted, and New Jersey's Department of Environmental Protection has reminded the public that interacting with wild bears can be dangerous. The agency also reminded residents to buy bear-resistant garbage containers if the wild animals frequent their area.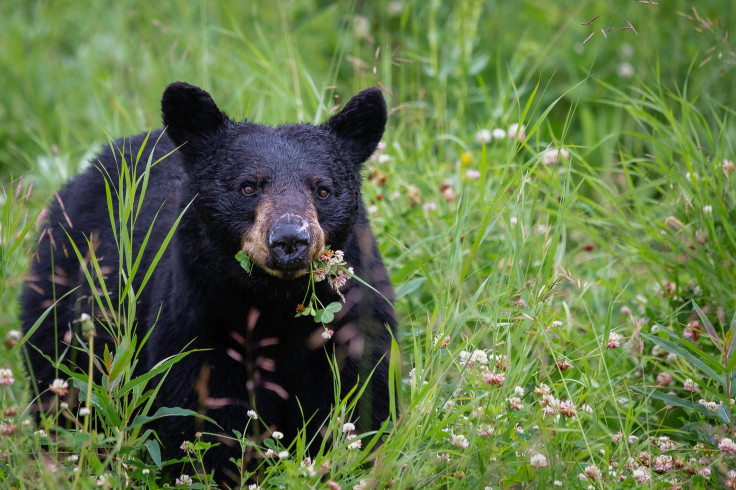 © 2023 Latin Times. All rights reserved. Do not reproduce without permission.