Police in Madrid made a grim discovery last Monday after a female pensioner's decomposing body was found half-devoured by her pet cats following her death in her apartment some three months ago from suspected COVID-19 in Spain.
The Colombian woman, identified as Clara Ines Tobon, 79, was found to be gnawed at by at least five of her seven felines from the waist up. Responding officers and firefighters forced their entry into the property in the northern Madrid neighborhood of Fuencarral, gaining access via a window, to discover her body in an advanced state of decomposition, according to Metro.
Distressed officers lamented that it was "the worst thing they had seen in their entire career."
They noted that the Tobon residence was full of hoarded rubbish and cat excrement, with parts of the woman's remains scattered on the apartment floors. Five of the woman's seven cats had also been found dead, possibly from starvation and neglect.
Concerned neighbors first raised the alarm after noticing a strong stench and flies coming out from her flat in San Cugat sel Valles street. They initially thought the odor was just emanating from a dead rat.
Tobon had been living alone in Madrid for 25 years, with all her family said to live in Colombia, according to neighbors. The woman had not left her apartment since last year after she reportedly fell ill, raising suspicions that she was a coronavirus victim, reported the Daily Record.
However, officers cannot ascertain if this was the case as the post-mortem exam results are yet to be released.
According to neighbors, the woman usually regularly headed out to feed stray cats and visit the local fruit market before her death. Reports suggest that she suffered from Diogenes syndrome, or senile squalor syndrome, which involves self-neglect, domestic squalor, apathy, and a compulsive hoarding of garbage.
An autopsy that was carried out on the dead cats confirmed they had eaten part of their owner's remains. The two surviving cats, found to be in poor health, were transferred to the municipal Animal Protection Centre for rehabilitation.
A spokesperson from the IVIMA housing association has told local media that apartment owners were unsuspecting of the incident as the rent continued to be paid even after the woman's reported death via automatic bank transfers, Daily Star noted.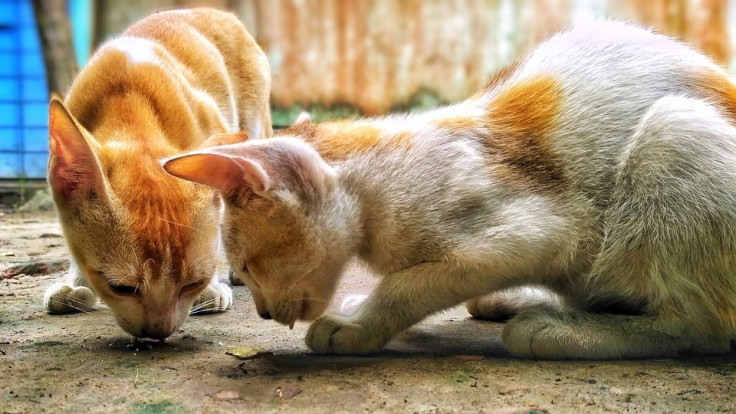 © 2023 Latin Times. All rights reserved. Do not reproduce without permission.