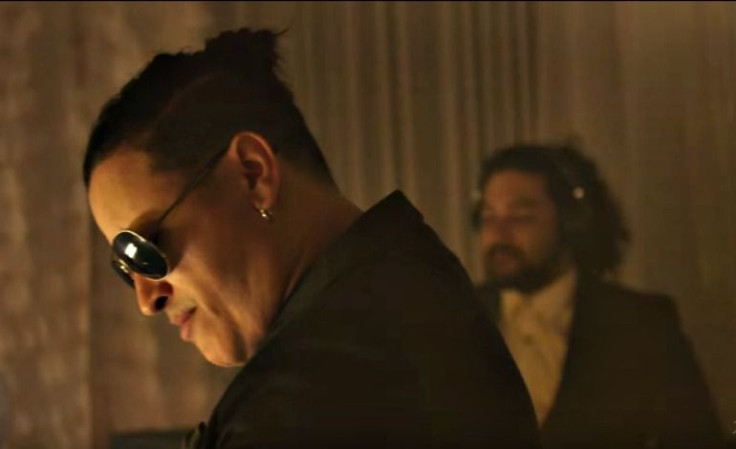 We knew that these two were up to something when Elvis Crespo joined DJ Deorro during his set at the 2015 Coachella festival, where they presented a new song together and Crespo even sang "Suavemente." Evidently, the merengue singer and rising EDM star were whipping a single called "Bailar," which fuses the best of both music worlds.
Earlier this month, the Mexican-American DJ, who has collaborated with other renowned artists in the industry such as Diplo and Steve Aoki, dropped his single "Bailar" featuring Crespo, which is expected to be part of Deorro's upcoming album.
"I believe Elvis is the king of merengue. My family and everyone in my entire culture grew up listening to his music and I am so happy he was down to work on this with me. Creativity has no limits!" said the 24-year-old Los Angeles-based artist to Billboard.
The Puerto Rican singer is also stoked to be a part of this collaboration, calling the experience of working with the young, talented DJ to be "gratifying" and "comfortable."
"There is great chemistry between him and I and it has allowed me to reach a different audience than mine. This is an audience that continues to crave that electronic sound that is on trend and so popular. This collaboration has reinvented my sound and giving my career an 'update' of sorts!," he said.
In addition to his project with Deorro, Crespo is also making the rounds with his new merengue jam "Escapate" featuring Grupo Mania, the group he first gained fame with in the mid-90s.
The "Escapate" music clip, produced by Flashmusic and directed by Gus, tells the story of a woman who got locked up but escapes prison to go clubbing with Elvis and Grupo Mania.
According to Billboard, the 44-year-old Puerto Rican merengue singer based the concept of the video on the "infamous drug lord 'El Chapo' and his clever escape from a maximum-security prison last July."
This is the first time in many years that Crespo and Grupo Mania worked together on a song since Crespo went solo in 1997.
Crespo and Grupo Mania, however, are expected to hit the road with the "Escápate World Tour" this summer.
In the meantime, check out his music video with Deorro filmed during Winter Music Conference in Miami, Fla.
© 2023 Latin Times. All rights reserved. Do not reproduce without permission.