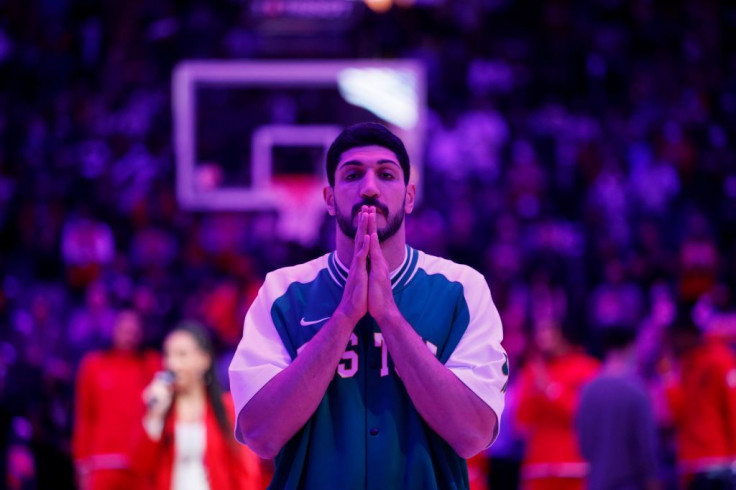 National Basketball Association (NBA) player Enes Kanter, who has been outspoken about geopolitical issues concerning China's human rights abuses, is reportedly changing his name, and becoming a US citizen Monday.
The Athletic reported Sunday that the Turkish basketball player is going to legally change his name to Enes Kanter Freedom. The Boston Celtics center retweeted the report.
In the past, the player flaunted customized shoes with the words "No More Excuses," "Taiwan Belongs to The Taiwanese People" and "Modern Day Slavery" written on them, according to si.com.
Kanter wrote on Instagram in a post Saturday that freedom is never given and that it is won.
Last month, he tweeted a video in which he called out Nike for remaining silent on injustice in China, and labeled the brand hypocrite.
He said that the brand does not address police brutality in China, and does not speak about discrimination against the lesbian, gay, bisexual, transgender or queer (LGBTQ) community. His criticism was centered on the injustice felt by the Uyghur community, and the US State Department estimates that since 2017, up to two million Uyghurs and other ethnic minorities have been detained in camps in Xinjiang, China, reported CNN.
He's also called on the International Olympic Committee (IOC) to cancel its plans to host the Olympics in Beijing, China in February next year, as per Fox News. He said that even if most people from the professional sports world choose to remain silent on Chinese human rights abuses and other allegations against the Communist leadership in the country, "someone has to do it." The athlete said that there are so many athletes, actors, singers and rappers, but are scared to say a word because "they care too much about their money – the endorsement deals, what the teams they play for say."
The athlete, who was born to Turkish parents in Switzerland and grew up in Turkey, had also criticized Turkish President Tayyip Erdogan following which he was indicted in Turkey three years ago on charges of belonging to an armed terrorist group, an allegation that he has denied.
As for his career, over nine seasons in the NBA, he is said to have earned an estimated $98.9 million.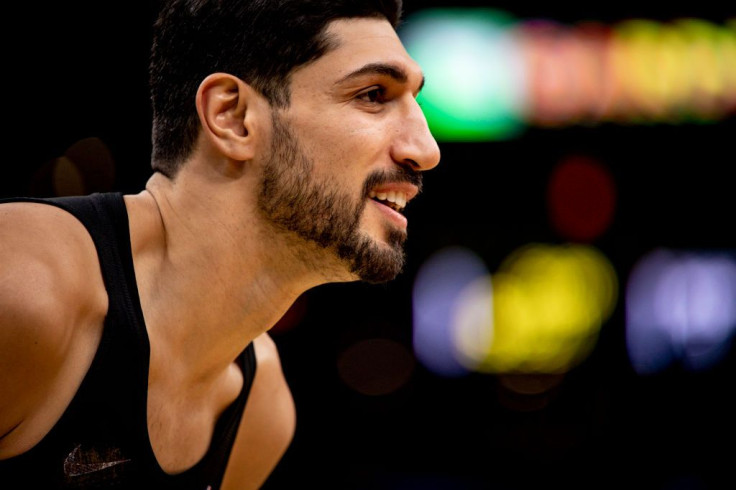 © 2023 Latin Times. All rights reserved. Do not reproduce without permission.