John Wall has yet to play a single game this NBA season, part of the agreement he had with the Houston Rockets. The team has yet to find a willing trade partner and it appears the whole thing has been hurting the stock of the five-time All-Star.
Although seeing players sitting out the current season is nothing new, the case of Wall appears to be different. For one, he wants to keep the money owed to him and it appears the Rockets are willing to oblige until they get a willing taker.
However, sitting out games may hurt his stock moving forward. He is on the third year of his four-year $170 million contract and is set to earn $44.3 million for the 2021-22 season.
Next season, he is due another $47 million, assuming he exercises his player option. In all, any team who plans to take Wall off the Rockets' hands needs roughly $91 million on standby.
Hence, the former NBA Slam Dunk champion may have to make a decision sooner or later. Will he wait or settle for a buyout?
It has been made known that Wall would not prefer a buyout but being kept on the sidelines may be getting to him. There are insinuations that the top pick of the 2010 NBA Draft may now agree to a buyout although it is something that Rockets are not willing to take.
Houston wants to make sure they do not end up empty, meaning only trade for Wall is acceptable. Hence, it appears the 6-foot-3 cager has no control over his situation and all he can do is ride the tide.
Wall could force his way and suit up for the Rockets even if he is not 100% committed to doing so. With no takers, it may be the best way to go so that his trade value increases. Aside from that, it could also tempt other teams into trying to deal for him.
It is an unfortunate predicament although he is getting paid. But once his contract runs out, there may be no assurance he will get another huge contract from other teams once he hits the market.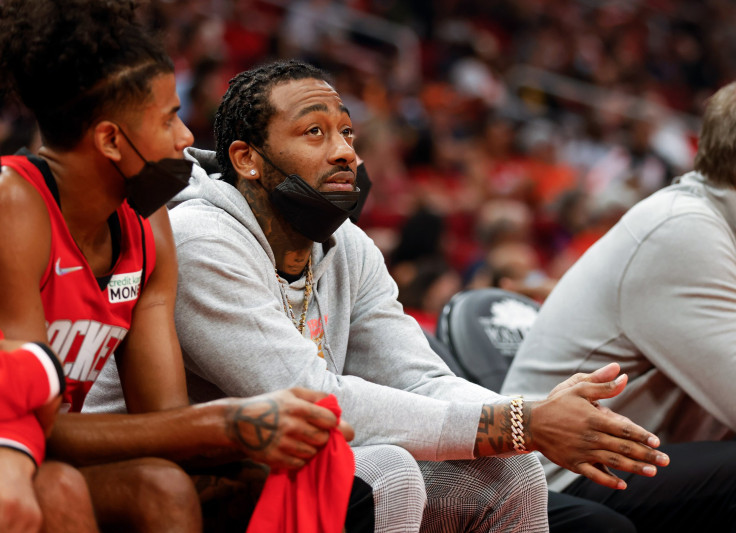 © 2023 Latin Times. All rights reserved. Do not reproduce without permission.