LeBron James of the Los Angeles Lakers is likely to miss some games again although this time it is not because of an injury.
James was involved in that chippy exchange with Isaiah Stewart of the Detroit Pistons, something that left the 20-year-old in a bloody mess.
James and Stewart were battling for rebounding position for a possible free throw miss by Jerami Grant. But somewhere along the way, James ended up trying to disengage and ended up hitting Stewart with a closed fist.
Things got heated and Stewart wanted a piece of James – on multiple occasions. James never seemed hot under the collar with his teammates protecting him from a livid Stewart who tried to charge at the 36-year-old several times.
The whole incident drew back memories of the Malice at the Palace where fans got involved. Thankfully, nothing close to that happened although Stewart's actions could have easily escalated everything.
James, for his part, kept his calm although he was singled out as the instigator with that hit on the 20-year-old. The NBA has yet to issue sanctions for the ruckus although it seems obvious that James will get either a 2 or 3 game suspension from the melee.
Stewart, on the other hand, is likely to draw a bigger suspension for trying to escalate the situation. While it was understandable he got hit and was enraged, the fact that he tried multiple times to go at James cannot be overlooked.
When he went out of the court, most were still not calm with fear that he could go outside the other entrance and take a swipe at James or some of the Lakers players.
Teammate Anthony Davis and Pistons coach Dwane Casey both agree that James is not a dirty player. But penalties need to be served nevertheless.
Casey adds that Stewart cannot be blamed for his reaction. In the post-game interview, he shared that he had already talked with the sophomore player and told him not to let the incident define who he is.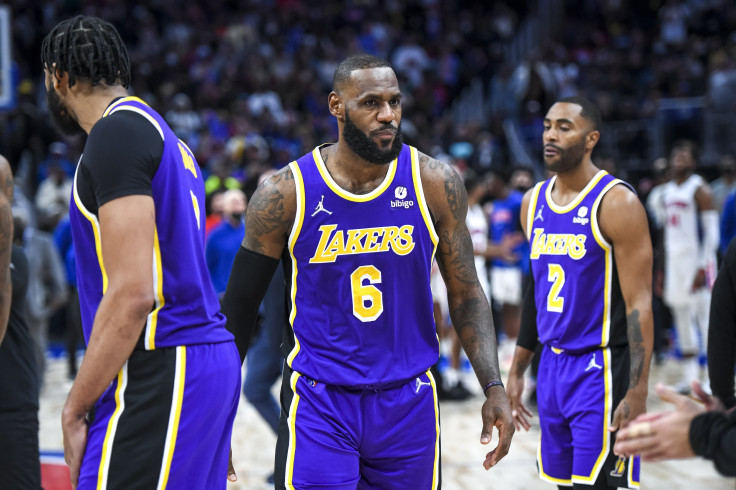 © 2023 Latin Times. All rights reserved. Do not reproduce without permission.