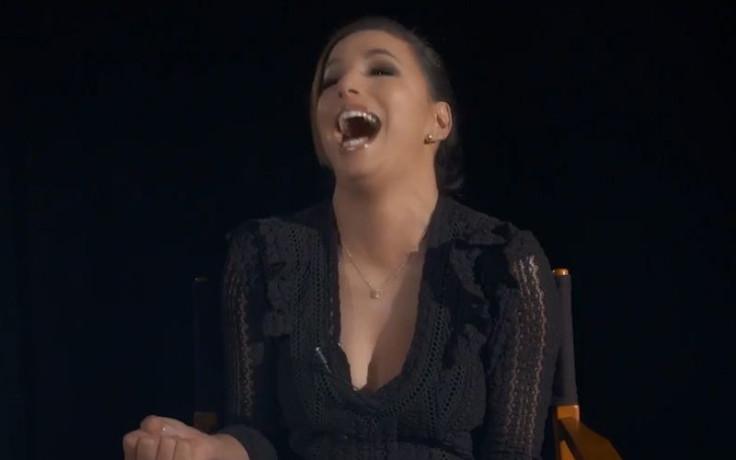 Eva Longoria is one funny lady as we've seen on "Desperate Housewives" and her NBC sitcom "Telenovela." The multi-faceted personality is an actress, producers activist and a big Spice Girls fan. To celebrate the 20th anniversary of their Brit groups debut album, Longoria sang their hit single "Wannabe." Who doesn't still sing this song at kareoke or when having a fun get together with friends? Well because it's Eva Longoria and she's all-around amazing, she added a twist. She performed it as different characters from a telenovela like the crazy villain, the crying victim, the aspiring good girl and many more. The range of emotions that Eva shows in the clip is stunning, which proves that she can do anything. Now we all want to sing every song like this. Watch the video below and tell us what you think!
Eva Longoria is a political activist and has expressed her support for Hillary Clinton as the presidential candidate. In a recent interview she claimed that Latinos are too smart to vote for Ted Cruz, being that his father is Cuban and has a Spanish last name. Longoria weighed in on if Latinos would be conflicted by voting for Cruz because of his surname. She said: ""I think that one of the big misconceptions about the Hispanic community is that we will automatically vote for somebody with a Spanish surname. And our community is much smarter than that."
© 2023 Latin Times. All rights reserved. Do not reproduce without permission.