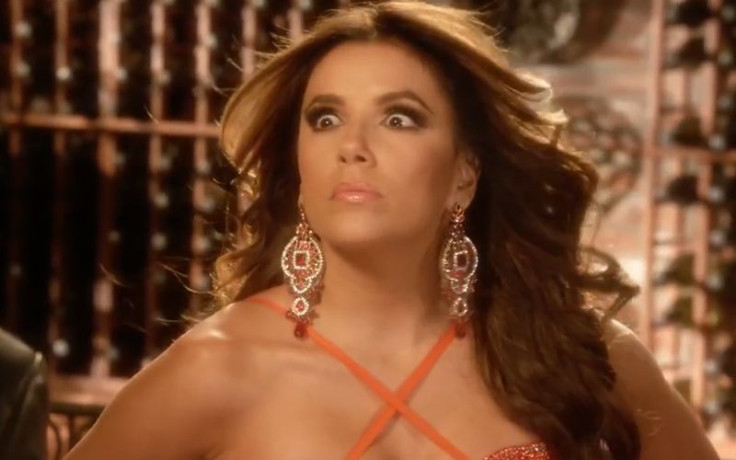 Eva Longoria is set to make her television comeback as the star of "Telenovela," a comedy from NBC that all Latinos will love. The series will take us on the making of a Spanish-language soap. We can already see the antics that go behind-the-scenes of a production like this and dealing with a diva on "Jane The Virgin." Think of "Telenovela" as that concept, but as the center of the story. Who doesn't love Jaime Camil as the nueoritc Rogelio de la Vega?
Longoria will play Ana Sofia, a sizzling telenovela superstar. She is a diva and will stop at nothing to have the spotlight shine on her and away from her castmates. When the cameras turn off, the drama turns up, as Ana battles pesky network execs, drunken script writers, narcissistic co-stars and an unfortunately familiar new onscreen love interest. Eva will star opposite real-life telenovela heartthrob Jencarlos Canela, who we have seen in productions like "Más Sabe El Diablo," "Mi Corazón Insiste" and "Pasión Prohibida."
Also in the cast are Diana Maria Riva, Jose Moreno Brooks, Alex Meneses, Amaury Nolasco, Jadyn Douglas and Izzy Diaz. Remember Darren Star's "Grosse Point" on now-defunct The WB? That show was way ahead of its time as it took audiences on what producing a primetime soap looks like. The peacock network will be previewing "Telenovela" on December 7 after "The Voice" with a 1-hour special. NBC will officially premiere the show on January 4 at 8:30pm. We are excited for this show and can't wait to watch. You can see a glimpse of the show down below!
© 2023 Latin Times. All rights reserved. Do not reproduce without permission.