Retired NBA player and Boston Celtics legend Paul Pierce is not losing sleep after parting ways with ESPN. And one reason behind that is reportedly because he did not enjoy talking about LeBron James on the show.
It will be recalled that Pierce was fired for posting an Instagram Live video showing him at a gathering with strippers in April. The video went viral and most were able to save it. One of those who were able to watch it was ESPN.
Pierce would be fired by ESPN not long after although the 43-year-old hardly fretted. It turns out that he did not get upset about it and was not happy with his job with the network. Part of that, according to Sports Illustrated, is because he was not too fond of talking about LeBron James.
The working relationship of Pierce and ESPN has been strained dating from two years back. His dedication to his work was questioned by executives, most feeling he was not working hard enough.
Aside from that Pierce did not appear to keen on talking about LeBron James too much, fueling belief that the rift between the two NBA stars is far from over.
I was done with them, anyway," Pierce stated. "It wasn't a great fit. There's a lot of stuff over there that you can't say. And you have to talk about LeBron all the time."
At one point, the agent of the 2008 NBA Finals MVP wanted him to apologize for the video he posted. The reason behind this is that the agent was afraid that it may harm his chances of being a Hall of Famer. Regardless, the one-time NBA champion was made part of the 2021 class.
It may also be well to note that ESPN never asked Pierce to apologize for that Instagram video. But the glaring part is that he is not fond of the Los Angeles Lakers superstar. In fact, he branded himself as James' biggest rival.
When he was still active, Pierce had his duels with James. But it appears one incident that took place in 2004 is something that can shed more light on the rivalry according to a tweet by Bill Simmons.
It remains to be seen how long this bad blood will carry on. But for now, the issue is still pretty much at a boiling point.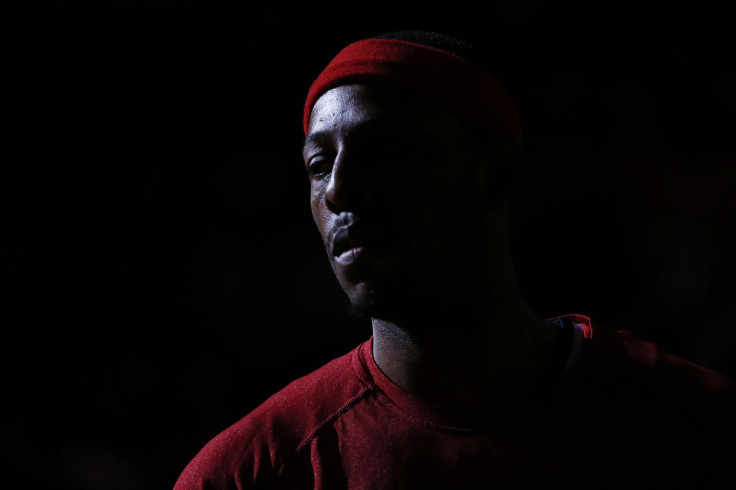 © 2023 Latin Times. All rights reserved. Do not reproduce without permission.