A dumped lover disguised in a heavily padded 'fat suit' threw acid on his ex-girlfriend's face and left her scarred for life.
The 25-year-old medical student, identified as Milad Rouf disguised himself to appear as a black woman to throw the concentrated liquid over his ex, Dr. Rym Aloui.
The horrific incident happened on May 20 in Brighton, a city in England. On Thursday, Oct.7, the Lewes Crown Court sentenced Rouf to 11 years in prison.
On the day of the shocking attack, Alaoui opened her front door in Steine Gardens to Rouf wearing a "fat suit", sunglasses and a visor unaware of the tragedy that followed.
He then reportedly handed her a note that appeared to threaten her former flatmate. As she bent down to read the note Rouf threw concentrated sulphuric acid over her and fled from the scene.
The junior doctor, who is in her twenties, was left with life-changing injuries and has gone through five major operations since the attack.
Aloui is still unable to see out of her right eye and has been left with damage to her eyelid and the skin of her face, chest, neck, and arm.
In a statement read to the court, Aloui described that she cannot move her neck or close her eyelids properly.
She said she lives "in constant physical and psychological pain" and that she is worried for her "future wellbeing and socio-economic hardship".
"I have been robbed of years of my career and young adult life," she said.
"I have felt lost without the regular routine of work, not knowing if my chosen career will be available to me."
The attack happened six weeks after Alaoui had broken up with him and moved to Brighton from Cardiff in April, the court heard.
When officers searched Rouf's flat, in Cardiff, they found a thorough 'shopping list' detailing his disguise for the attack, the BBC reported.
During interrogation, Rouf gave a prepared statement in which he wrote: "I totally deny any involvement in this horrific offense."
However, when he appeared for a plea hearing in August, he admitted one charge of causing a dangerous, noxious thing to be received with intent to burn, maim, disfigure or disable, to do grievous bodily harm.
"This was a premeditated, malicious, and harrowing incident and I'd like to thank the victim for showing such incredible bravery and dignity throughout," Investigating officer Rose Horan of Sussex Police, said after the hearing.
"She has been inspirational, and we continue to support her during this difficult time."
"The evidence we were able to uncover in this case showed that Rouf spent considerable time planning this calculated attack."
On Thursday, Rouf was sentenced to 11 years in prison. Due to him being a violent offender, he will also serve four years on license and must serve at least two-thirds of his sentence before being considered for parole.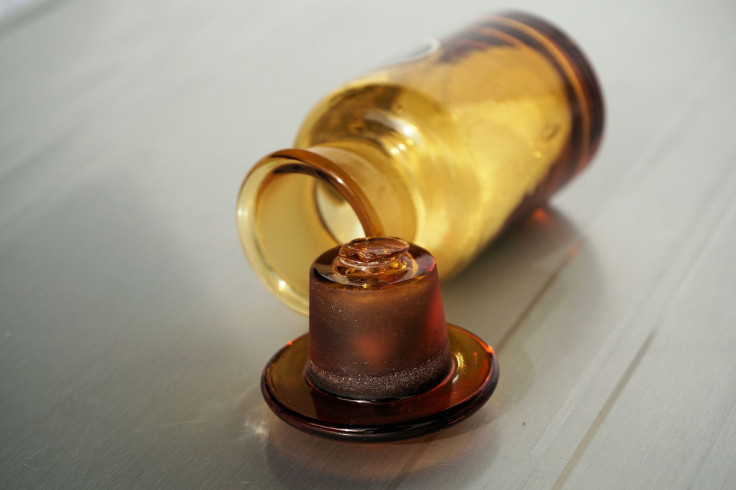 © 2023 Latin Times. All rights reserved. Do not reproduce without permission.