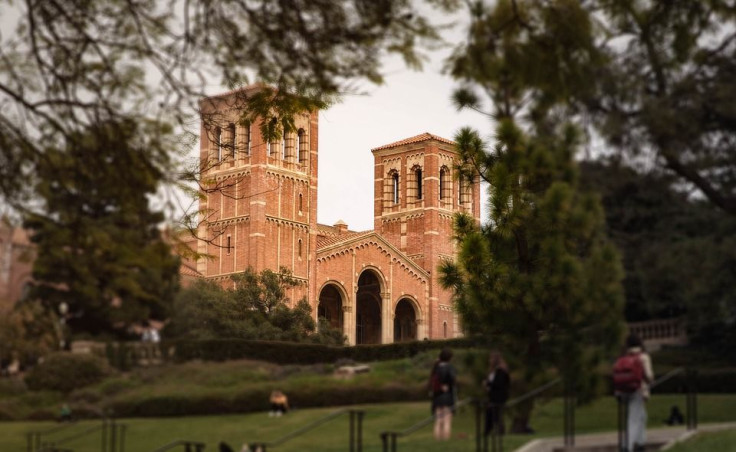 A former University of California, Los Angeles (UCLA) lecturer was taken into custody by Colorado Police Tuesday after allegedly posting a disturbing video and sending a manifesto to the campus referencing a mass shooting.
Matthew Harris, a former postdoctoral fellow at the university's philosophy department posted the said video on YouTube on Sunday titled "UCLA Philosophy (MASS SHOOTING)." The university's philosophy department was forced to cancel in-person classes for safety purposes although students were slamming the school for downplaying a mass-shooting threat and for not canceling classes for the entire campus.
According to the Los Angeles Times, Harris sent an 800-page manifesto containing threats directed at the university's philosophy department with racist, misogynistic and anti-Semitic language. Reports say his YouTube account allegedly had about 300 videos, most of them published on Monday. The video-sharing platform has terminated Harris' account as of Tuesday due to severe violations of YouTube's policy on hate speech.
He was taken into custody without any incident after holding a three-hour-long barricade at his apartment. Boulder police reported.
Based on court documents, Harris had been receiving numerous complaints about his behavior. In the spring of 2021, he was placed on leave and investigated for allegedly sending pornographic content to a student. Prior to this, it was also found that he had threatened to hunt down and kill a UCLA professor last year. He had emailed his mother twice in January 2021 saying he had plans to shoot the said professor with an MP5 submachine gun for giving him schizophrenia. Harris' mother warned the professor in April by sharing the emails to UCLA.
The County Superior Court documents stated the university had sought out a workplace restraining order in May and Harris was subsequently barred from going near the said professor, or sending her emails and voicemails as well as entering any UC campus. LA Superior Court Judge David Swift issued a 3-year restraining order on Harris.
Prosecutors said federal charges against Harris are pending, while county prosecutors said Harris is likely to face threats and weapons charges. Los Angeles Police Chief Michel Moore said he believes the UCLA campus is now safe.