Folks over in Kuala Lumpur had some anxious moments on May 7 when a grenade-looking object was spotted at the Tun Razak Exchange construction site. However, it turns out that the alleged "grenade" was a power bank.
Local authorities received a call at around 12:41 p.m. after which a Bomb Destruction Unit (UPB) team was dispatched to the scene. Also arriving was a forensic team according to District Police Chief Dang Wangi and Assistant Commissioner Mohamad Zainal Abdullah.
"The Bomb Disposal Unit (UPB) was deployed to the scene while personnel from the mobile patrol vehicle unit were also dispatched," Abdullah stated. "Upon checks, the UPB team leader confirmed that the object was a power bank, and not a grenade," he added.
The report also raised the alarm around the area, fearing there could be other grenades present. However, tensions went down a bit when they found that it was a mobile charge of the brand Remax.
Scenes of the incident were shared on Facebook by one of the construction workers named Mohd Nurul Syuhada WC.
"Subcon found the "bomb" after digging the drain and he was even holding it," he said. "I went online and the power bank is really of a China brand."
Although it was a false alarm, he thanked authorities for their swift response on the matter. Despite being misled by a grenade-looking mobile charger, it appears no other threat or bomb-related devices were found since there was no mention of one in the official report.
Aside from that, it was not mentioned whether the power bank belonged to anyone or if it was left there on purpose.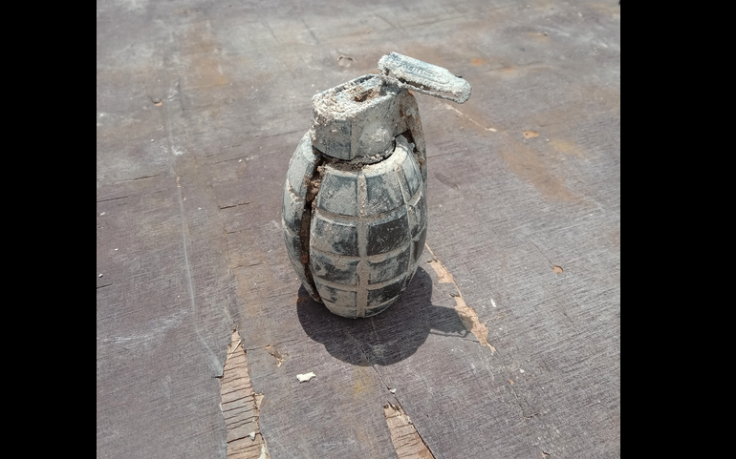 © 2023 Latin Times. All rights reserved. Do not reproduce without permission.