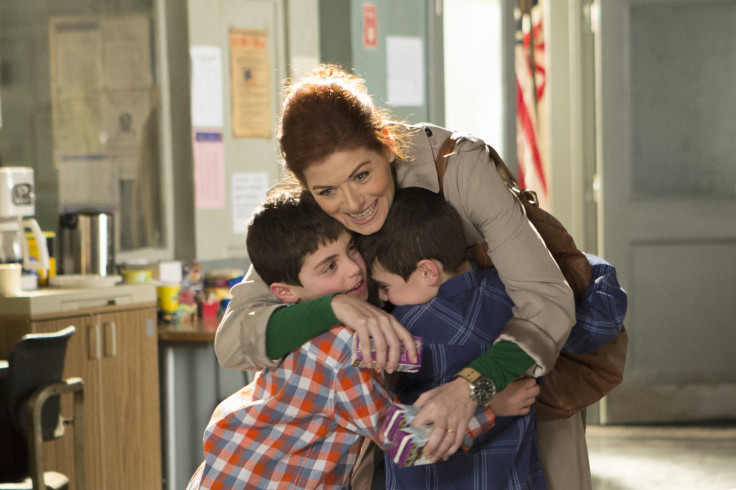 With ABC premiering it's new semi-autobiographical series "Cristela" starring comedian Cristela Alonzo, and the CW's forthcoming adaptation of "Jane the Virgin" the Latino programming for the Fall 2014 TV season is coming in force. However, one of the major cable networks, NBC Universal, is seriously lacking in Latinos with its new lineup of series. Not only are there no Latino-themed series in the forthcoming line up but also there are even very few Latino characters, only two to be specific. The two NBC series set to feature a Latino cast member are "The Mysteries of Laura" premiering on NBC on Wednesday, September 24 and "Constantine" which will also premiere on NBC on Friday, October 24, and Latin Heat Entertainment reports that neither Latino cast members will serve as a main protagonist.
"The Mysteries of Laura" stars Debra Messing as Laura Diamond, a wisecracking NYPD homicide detective and a loving mother and wife. Interestingly enough, the series is influenced by the popular Spanish series "Los misterios de Laura" by Carlos Vila and Javier Holgado. Jeff Rake with Vila and Holgado developed the American version for NBC, and only features one Latino, actor Laz Alonso, who is of Afro-Cuban descent. "I am definitely Debra's backup in this series," stated Alonso. "My character, Detective Billy Soto, is meant to be a sharp contrast to his partner Laura. Billy is totally together and by-the-book in his approach to the job, while Laura is one big mess…but she gets the job done. Audiences will slowly get to know more about Billy as the season moves on; but most of the attention will always be on the many sides of Laura. And that's the way it should be. Debra is a true star. It is such a pleasure being on this series with her."
In addition to actor Laz Alonso on "The Mysteries of Laura," actress Angélica Celaya recently joined the cast of "Constantine" which was developed by Daniel Cerone and David S. Goyer, and is based on the DC Comics series "Hellblazer." The rise of comic-book adaptations has been on the rise with the success of "The Walking Dead" on AMC, "Arrow" on The CW and "Marvel's Agents of SHIELD" on ABC. Matt Ryan stars as supernatural detective John Constantine, who will play the direct foil to Celaya's female character.
The Latina does not appear in the show's original pilot episode and was not invited to participate in the Television Critics Association this summer. However, her character who is simply know as Zed, has been written and is based off of an authentic female DC comic characters, will be included in the forthcoming premiere episode on October 24. She's someone who can go toe-to-toe with John Constantine, and that's ultimately something we felt like we needed," said executive producer Daniel Cerone of the new DC Comics character to be introduced early in the season. "We wanted a more dynamic relationship, as opposed to someone who is a teacher/mentor and a student. It just didn't feel as fertile and rich of an area as just a strong a man and a strong woman who are both very different."
What do you think about the lack of Latino characters and series on NBC? Comment below and lets us know!
© 2023 Latin Times. All rights reserved. Do not reproduce without permission.