A family was excited to move to a new place until they discovered their new home already had some unpleasant renters.
Harry Pugliese and his family moved to a rented residence in the Georgia city of Lafayette. However, after only a month in their new house, they discovered a roof leak. The family's plans went astray when the ceiling split apart after some time, revealing four rat snakes that had already taken up residence, according to News Channel 9.
John Stafford, Pugliese's landlord, was unable to assist him. Previously, the renter had claimed that the residence was plagued with rats and cockroaches. Despite being informed of the disastrous scenario many times, Harry said that the landlord ignored the maintenance checks. Stafford had warned them about the rat infestation in the house and that they would have to deal with it independently.
On the other hand, Stafford said he did send someone to mend the leaky roof. But Pugliese said the situation remained. They said they contacted Stanford "20, 30, 40 times" to complain about the continuously leaky roof.
Pugliese told an online tabloid the landlord never came to fix it, and when the ceiling broke in months later, at least four rat snakes were discovered within.
Animal Control told the family that they would need permission from the landlord to tear down the roof and remove the pests.
The family's misery intensified when the landlord demanded that they evacuate the residence within a week because they had not paid their rent.
Pugliese, who had moved into the apartment with his wife and stepdaughter, claimed that no eviction notice had been served. They are, however, relocating due to the fatal infestation.
He also spoke about dreaming about the snakes descending on his head. Pugliese said he couldn't sleep at night because of this.
Finally, Pugliese says he hired a roofer himself. He had also warned the landlord that they would not be paying the rent until the ceiling and insect problems were remedied.
"I was trying to be nice and help him out, and he backstabbed me," Pugliese said.
The landlord claims that due to maintenance issues, rent cannot be withheld.
The family has until June 2 to get out. But they plan to remain in a relative's place because they can no longer sleep in the infested house.
To solve the problem, an exterminator said the wall would have to be removed, something Harry claims the landlord did not want to do.
He also claims that before they moved in, Mr. Stafford warned them about rats and told them they'd have to set traps and poison themselves.
Stafford stated he'd never heard of rodents when asked by WTVC whether he knew anything about them.
He did admit, though, that there are rats everywhere. As a result, he's certain there are rats in the area.
When the station's reporter questioned when the house was last inspected, he hung up.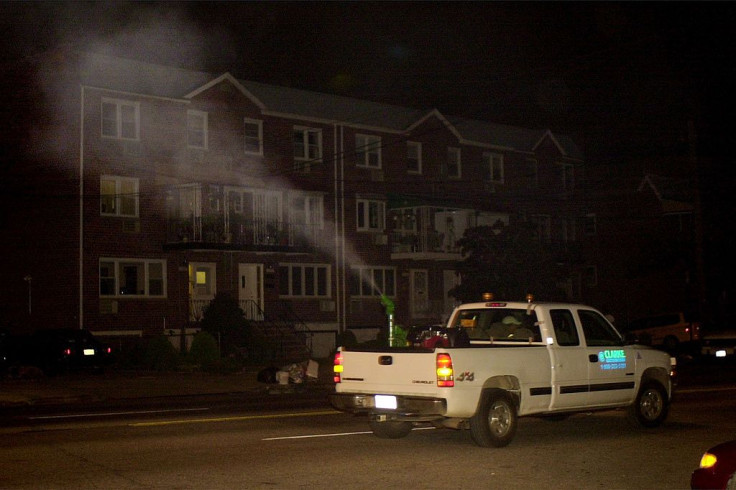 © 2023 Latin Times. All rights reserved. Do not reproduce without permission.