A family is suing a funeral home for the mistreatment of the body of their dead mother during her burial on June 24.
Claribel Oppenheimer, a 79-year-old deceased woman, was allegedly mistreated by Evergreen Cemetery workers when the grave that they dug was too small for her coffin, causing undue stress to the family of the dead, the New York Daily News reported.
"I believe that the cemetery is in the business of burying people and I think the most basic thing they do every day is [to] dig holes," Eric Rothstein, the lawyer for the children of the deceased, said.
Recounting their experience, the lawsuit said that after the flowers had been put on top of the casket, the workers lowered the coffin only to find that the casket would not fit, scraping the sides of graves loudly while the workers tried to push it down further.
"The sound of scraping filled the air. After what felt like an eternity, the coffin got stuck," the lawsuit read. "Defendant's workers then pulled the coffin from all sides, causing sounds of scratching and scraping."
The workers handled the coffin roughly in an effort to get it to fit the grave--at some point allegedly opening the casket to reveal Oppenheimer's hands. One of the workers took out the flowers that were on top of the casket, according to Texas News Today.
The bereaved feared that the body inside the coffin would fall from the rough handling, according to the New York Post.
"It's just one more piece of an already horrific situation," Rothstein said.
Eventually, the pastor talked to the workers and told them to make the grave bigger, which they attempted to do with a backhoe. The coffin was so damaged by the ordeal that the family demanded and got a new casket for the deceased.
"It is inexcusable for a cemetery not to dig a grave large enough to fit the casket," Eric Rothstein said. "Having to watch the casket manhandled, damaged, opened, and then placed on the grass as a backhoe is brought in to lengthen the grave while the casket is being replaced is unimaginable and something no family should ever have to endure."
Evergreen Cemetary has not commented on the lawsuit.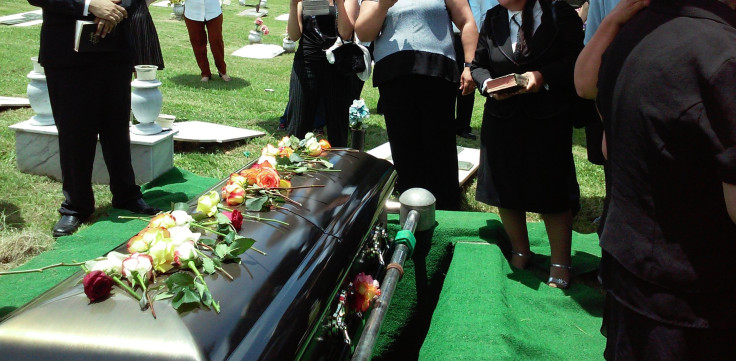 © 2023 Latin Times. All rights reserved. Do not reproduce without permission.