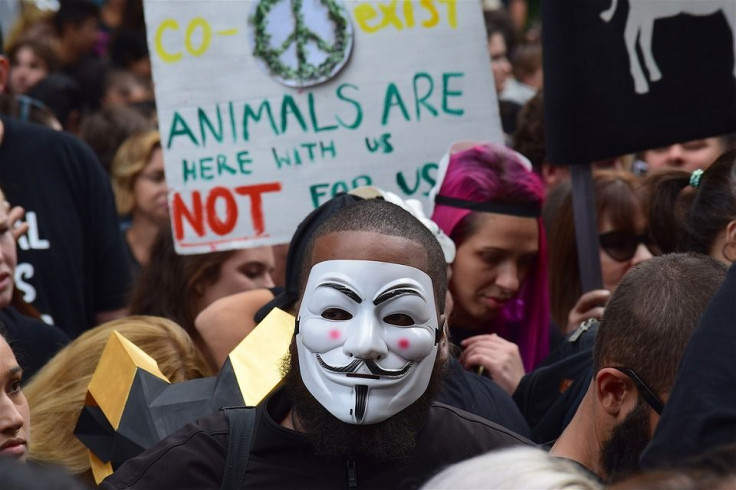 Famous Colorado attorney Jennifer Emmi has pleaded guilty to several charges against her after being accused of plotting to murder her estranged husband's new girlfriend. The 43-year-old animal rights activist entered guilty pleas to seven felonies along with four misdemeanors during her court appearance last June 28.
According to court documents provided to PEOPLE magazine, the Facebook famous attorney has been charged with more than 15 felony counts including solicitation to commit second-degree murder, heat-of-passion strangulation, stalking and two counts of child abuse. The court decided to dismiss 11 felony counts and 12 misdemeanors under terms of agreement between prosecutors and the defendant's lawyers.
Over the course of a six-month investigation, police gathered incriminating evidence and affidavits stating that the accused lawyer supposedly approached a farmhand and a trained military sniper in November of 2020 to carry out her murderous plot to "take care" of the new au pair the couple hired to care for their 3 children.
She allegedly offered one of her ranch hands $100,00 to do the deed.
In an affidavit filed in January, Emmi's ex-husband Donnie expressed fear for his life and their children as well as the life of their hired au pair turned girlfriend. Documents from Jefferson County law enforcement also disclosed allegations from Donnie stating that Emmi had a history of violent behavior when she pulled a knife and put it onto Donnie's neck while holding one of their children in 2020.
Emmi was arrested late January and is being held with a $3million cash bond. The defendant's lawyer Colin Bresee told a judge in February that whatever comments his client had supposedly made were blown out of proportion and truly never had intentions to have her ex-husband's girlfriend killed. He justified these were the result of her frustrations dealing with the couple's divorce.
Emmi also told media outlet KDVR, she was set up. "I was set up, and I have been repeatedly set up. All I can say is I want the truth to come out. The whole thing is crazy. I don't want to hurt anyone."
Having worked with The Animal Law Center, the furry rights defender gained many followers from her regular appearances on local news show. Emmi became a well-known local celebrity gaining much following from hosting her Facebook show about animals.
Sentencing is scheduled to commence on August 16 before Judge Randall Arp with Emmi facing possible prison time.