In light of Rihanna's baby news, a seemingly bitter Drake took to Instagram to share a cryptic message where the Canadian rap artist spoke of "shallow souls" and "nobodies," prompting fans to start an online meme trend that pokes fun at the musician.
Born Aubrey Drake Graham, the 35-year-old star had once gone viral on social media following the release of the music video for his 2015 hit "Hotline Bling," which provided the online world with a collection of meme templates.
Following his latest cryptic post, reports that he unfollowed both Rihanna, 33, and her boyfriend, rapper A$AP Rocky, also 33, on Instagram emerged, the Mirror reported.
Accordingly, Drake's meme trend was fuelled by the Bajan superstar's exciting news that she is expecting a baby with Rocky after they went steady in late 2020 following their on-and-off relationship in 2016.
For nearly a decade, the Barbados-born singer and her beau moved in the same circles and maintained close ties.
Over the weekend, the pair strolled around New York, with Rihanna flaunting her baby bump behind an $8,000 pink Chanel coat.
On Wednesday, Drake, a massive Raptors fan, was seen sitting alongside Raptors President Masai Ujiri during the NBA game between the Miami Heat and Toronto Raptors, where the hosts clinched a four-point victory over the Heat. At one point, the musician was filmed staring blankly at his phone at the Scotiabank Arena, his eyebrows all wrinkly, according to News.com.au.
Soon thereafter, one after another, netizens posted their meme entries ripping into him with captions, such as "Looks like Drake had to find a way to relax after all the recent news."
Meanwhile, a different clip of Drake taken by himself ages ago would bear the caption, "Drake after finding out Rihanna is pregnant with Asap's child." In the said short video, the "Certified Lover Boy" hitmaker can be heard saying, "Bring me a shot, bring me a shot."
As for Drake and Rihanna's elusive past, Goal Cast noted the pair made out in New York City following Riri's disastrous split from Chris Brown, who later admitted he punched her in the face and pushed her head up against a window following a row on the way home from a pre-Grammy party in 2009.
However, in a 2014 interview, Drake shut down the dating rumors and said, "[Rihanna is] the ultimate fantasy. I mean, I think about it. Like, 'Man, that would be good.' We have fun together, she's cool and sh*t. But we're just friends. That's my dog for life."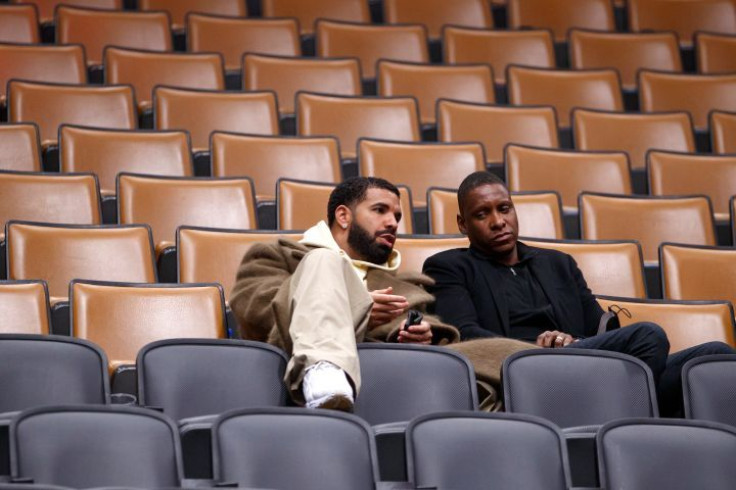 © 2023 Latin Times. All rights reserved. Do not reproduce without permission.