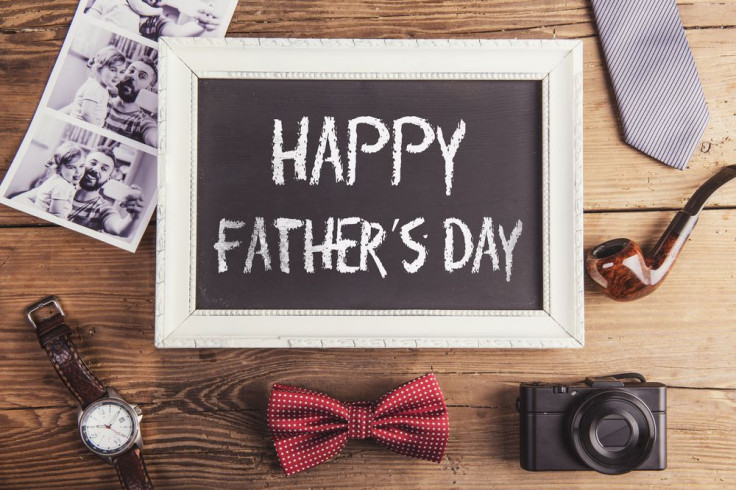 Even though men are portrayed as macho figures in the Latino culture, they also have a corazoncito - small heart - that aches for love and affection on Father's Day.
On Sunday, June 21, we celebrate the contributions and sacrifices that fathers make for their loved ones all year round. After all, they are usually the ones working long hours to bring home the bacon. For this reason, they deserve all the pampering in the world on their special day, and any other day for that matter!
So, no matter how tough your dad pretends to be, make sure you tell him how much you love him and how much you appreciate everything he's done for you. If you can't find the right words, we got you covered! Here are some great Spanish messages that you can dedicate to your dad on Father's Day.
Feliz Día del Padre!
1) "Felicidades al hombre de mi vida que sin ninguna duda alguna, siempre será el más importante y el mejor de todos...Mi Papá."
2) "Papá, aunque nos separan miles de kilómetros, siempre te tengo a mi lado y te llevo conmigo en mis pensamientos."
3) "Para mi Papá. Mi Superhéroe, mi fortaleza inexpugnable y mi paño de lágrimas. Te entrego lo mejor que tengo para darte… Mi corazón."
4) "Le doy gracias a Dios por haberme dado un padre como tú y gracias a ti por haberme traído a la vida. ¡Felicidades en este día Papá!"
5) "Gracias Papá por todo, por lo que me enseñaste, lo que me diste, por tu aliento, tus consejos y tu apoyo en los momentos difíciles."
6) "Gracias por tu eterno amor, paciencia, comprensión y apoyo incondicional. Aunque nunca te lo digo debes comprender que te quiero mucho, papá."
7) "Para mi padre que siempre tuvo sus brazos abiertos y su corazón lleno de amor para mí, le deseo toda la felicidad del mundo en el Día de los Padres."
8) "Papá, aunque hoy estamos lejos no te olvido y te tengo presente. Te agradezco por todo lo que has hecho por mí y en lo que me has convertido, en un buen padre que haré por mi hijo todo lo que tú hiciste por mí. Un millón de gracias y Felicidades en el Día del Padre."
9) "Padre me demostraste que yo si podía, sin ti no hubiera podido llegar a donde estoy. Vivo agradecido de ti para toda mi vida. Te quiero mucho papá."
10) "A los papás se les dedica un día en el año, pero ellos dan todos los días para los suyos. ¡Felicidades papá!"
11) "Te felicitamos por ser un gran Padre, siempre luchaste y trabajaste duro para que cada uno de tus hijos vuele con sus propias alas y sean hombres de bien que Dios te proteja y bendiga siempre."
© 2023 Latin Times. All rights reserved. Do not reproduce without permission.