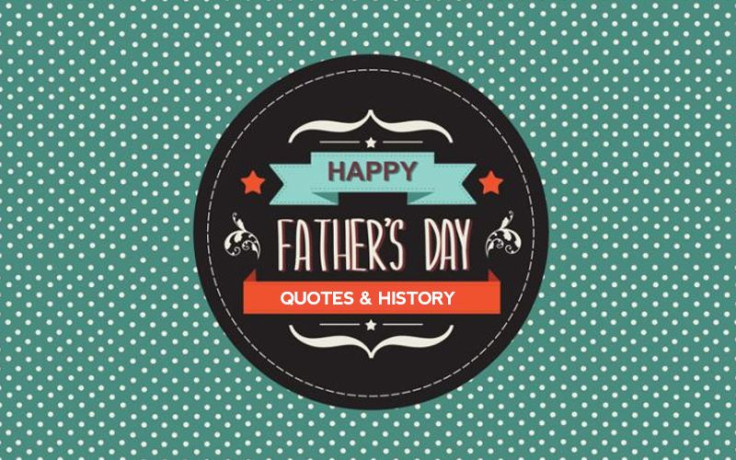 It is the time to celebrate Father's Day. In 2017, the holiday will be observed on Sunday, June 18. The tradition honors fatherhood, paternal bonds and the influence fathers have in society as a whole. The observance of this special day came in the early 20th century as a compliment to Mother's Day. Grace Golden Clayton is credited with the idea for this holiday, probably inspired by Anna Jarvis and her work to establish the motherhood celebration.
The first Father's Day was held on July 5, 1908 in Fairmont, West Virginia. Clayton was mourning the loss of her father who died during the Monongah Mining Disaster. This devastating incident killed 361 men, 250 of which were fathers. Due to its closeness with America's Independence celebration on July 4, the holiday did not hold well and was not promoted outside of the city.
In 1910, a similar celebration took place in Spokane, Washington. Sonora Smart Dodd held this event at the YMCA to honor her father who was a Civil War veteran and raised six children as a single parent. Originally, it was to be celebrated on her father's birthday, June 5, but the pastor did not have time to prepare a sermon. The date was moved to the third Sunday of June and it was on June 19, 1910, and that was when the first Father's Day was realized.
In 1913, a bill was introduced to Congress to make it official. In 1916, President Woodrow Wilson went to Spokane in an effort to make the holiday official, but Congress did not follow through. In 1924, President Calvin Coolidge had the intention of making it a national holiday, but did not issue a proclamation. It was not until 1966 when President Lyndon B. Johnson issued the first proclamation to celebrate fatherhood. In 1972, President Richard Nixon signed it into law, making Father's Day a national holiday.
QUOTES:
1. Gabriel Garcia Marquez: "A man knows when he is growing old because he begins to look like his father."
2. John Mayer: "Fathers, be good to your daughters. You are the god and the weight of her world."
3. Unknown: "A father is someone that holds your hand at the fairmakes sure you do what your mother saysholds back your hair when you are sickbrushes that hair when it is tangled because mother is too busylets you eat ice cream for breakfast but only when mother is awayhe walks you down the aisleand tells you everythings gonna be ok"
4. Anonymous: "A father carries pictures where his money used to be."
5. Phyllis Diller: "It would seem that something which means poverty, disorder and violence every single day should be avoided entirely, but the desire to beget children is a natural urge."
6. Philip Whitmore Sr: "Any fool can be a Father, but it takes a real man to be a Daddy"
7. Confucius: "The father who does not teach his son his duties is equally guilty with the son who neglects them."
8. William Shakespeare: "It is a wise father that knows his own child."
9. Sigmund Freud: "I cannot think of any need in childhood as strong as the need for a father's protection."
10. Knights Of Pythagoras: "A man never stands as tall as when he kneels to help a child."
11. King George V: "My father was frightened of his mother. I was frightened of my father and I am damned well going to see to it that my children are frightened of me."
12. Pope John XXIII: "It is easier for a father to have children than for children to have a real father."
13. Reed Markham: "The quality of a father can be seen in the goals, dreams and aspirations he sets not only for himself, but for his family."
14. Mark Twain: "When I was a boy of fourteen, my father was so ignorant I could hardly stand to have the old man around. But when I got to be twenty-one, I was astonished at how much he had learned in seven years."
15. William Wordsworth: "Father!–to God himself we cannot give a holier name."
16. Margaret Truman: "It's only when you grow up and step back from him–or leave him for your own home–it's only then that you can measure his greatness and fully appreciate it."
17. Enid Bagnold: "A father is always making his baby into a little woman. And when she is a woman he turns her back again."
18. Robert Frost: "You don't have to deserve your mother's love. You have to deserve your father's."
19. Gloria Naylor: "Old as she was, she still missed her daddy sometimes."
20. Red Buttons: "Never raise your hand to your kids. It leaves your groin unprotected."
© 2023 Latin Times. All rights reserved. Do not reproduce without permission.