It seems like the Federal Bureau of Investigation's (FBI) raid on Donald Trump's Mar-a-Lago resort earlier this month could end up benefiting the former President's potential 2024 comeback bid.
For the time being, the Department of Justice's (DOJ) action against Trump has solidified Republican support behind him, according to political strategists, reported Fox News. Andy Surabian, a Grand Old Party strategist and former White House official under Trump said that he has never seen the GOP base this "red-hot before, and it's clearly causing Republicans to rally to his defense." He added that ironically, all the Democrat-media attacks on the former President, from the FBI raid to the Jan. 6 Committee hearings, do "nothing politically but ensure that Republican voters stay attached to his hip."
Since Trump announced the FBI search, fellow Republicans have denounced the DOJ for what they say is governmental overreach.
The context of the raid over Trump's purported failure to submit potentially classified documents to the National Archives, has played into his hands, said strategists. Mike Madrid, who helped found the Never-Trump Lincoln Project, said that the move rallies the "GOP base to Trump's side, at least short-term, by making him look like the aggrieved party or the victim." He noted that he doesn't know how sustainable that is "once we learn more about why the raid happened or if charges will be filed."
The raid's nature, coupled with the Justice Department's silence, has allowed the former President to largely define the narrative surrounding the incident, said strategists. Brendan Steinhauser, a Republican consultant who has run several high-profile campaigns, feels that the FBI brand has been damaged and the "DOJ brand has been damaged."
Trump has often hinted at a third campaign for the White House, and he continues to lead the field of potential 2024 candidates. The FBI raid could wind up overshadowing other contenders and give the impression that President Joe Biden and other Democrats are trying to prevent Trump from running again, said political experts.
Meanwhile, a bulletin from the FBI and the Department of Homeland Security was sent to law enforcement agencies. It warned of increased threats following the FBI's execution of the search warrant at Trump's Florida property, reported Fox News.
Days after the warrant was executed, the DHS and FBI have seen an increase in "violent threats" against law enforcement, judiciary and government personnel. According to the bulletin, they included a particular threat to "place a so-called Dirty Bomb in front of FBI headquarters." In recent days, "general calls" for "armed rebellion" and "civil war" have also increased on social media.
According to the bulletin, many of the threats include references to the claim that the 2020 U.S. Presidential election was stolen.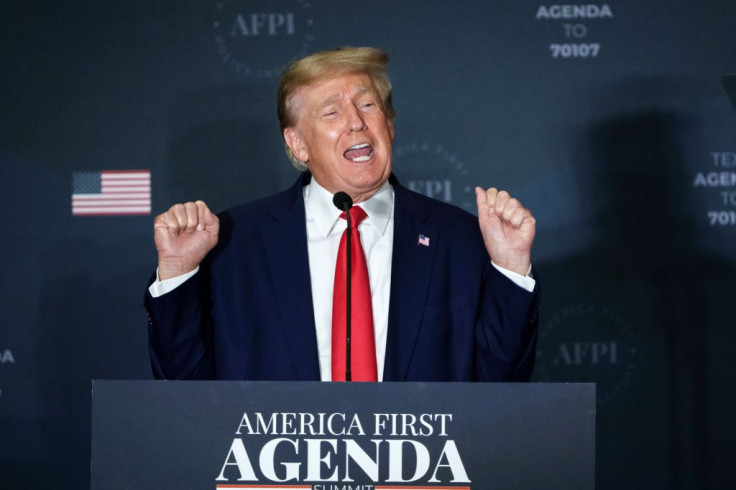 © 2023 Latin Times. All rights reserved. Do not reproduce without permission.