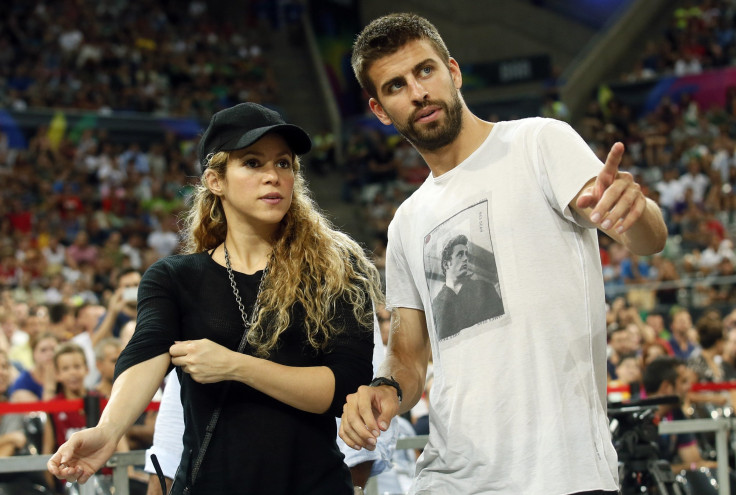 Soccer's favorite celebrity couple might have a move in their future. Gerard Pique and girlfriend, Shakira, are rumored to be heading out of Barcelona this winter. It's been no secret that Pique has been unhappy this season at FC Barcelona, especially after his recent string of benchings. Barca coach, Luis Enrique, has left Pique out of the starting XI much of the season, prompting rumblings in the media that Pique will be transferred this January.
Among the clubs interested in Pique's services are Chelsea, Manchester City, and his former club, Manchester United. According to media reports out of Spain, both United and Chelsea have submitted bids between $30 to $40 million dollars for the Spanish center back.
Presumably, Pique would welcome a return back to Old Trafford where he played between 2004 and 2008. Firstly, United is in need of help on defense and it is no secret that Man U manager, Louis van Gaal is a fan of Pique. The two have known each other for almost 15 years and van Gaal was friends with Pique's grandfather.
However, Latina pop star, Shakira, could put a monkey wrench in everything, as she supposedly does not want to move to Manchester. Shakira is pregnant with the couple's second child and has reportedly told Pique that she would only move to London. That leaves, English Premier League club, Chelsea as the only viable option.
A move to Chelsea would be heaven for manager Jose Mourinho who would love to steal Pique from Barcelona. Additionally, a move to Stamford Bridge would reunite the couple with close friend, Cesc Fabregas, who transferred to Chelsea earlier this summer.
Where do you think Pique will land, and do you think Shakira will have the final say on the pair's next destination? Vote in our poll now and tell us what you think.
© 2023 Latin Times. All rights reserved. Do not reproduce without permission.