A 38-year-old man who made the odd move of marrying a fictosexual bride remains in love with her unlikely partner despite a glitch stemming from a technological issue.
Akihiko Kondo dated and eventually married a fictosexual character named Hatsune Miku in 2018. Miku is depicted in pop culture as a 16-year-old with turquoise hair.
Kondo spent 2 million yen or about $17,300 for them to get married although the ceremony was not attended by the man's family.
They have been married for four years but it appears the relationship has encountered a problem. Kondo can no longer speak to Miku when support for the Gatebox software was eliminated, the Japanese newspaper Mainichi reported.
Thanks to the technology of Gatebox, a machine worth $1,300, owners could interact with characters via holograms and unofficially marry them.
Regardless of the development, Kondo says that this has not altered his feelings towards the fictosexual character, Newshub reported.
Kondo is not the only person to take the odd route of taking it to the next level with a hologram character. Thousands in Japan have done the same. It could not be verified if others also suffered the same issue that the 38-year-old is dealing with.
However, others who have gone the same route were believed to be just for kicks. But the case does not hold for Kondo. For him, it is all very real.
"There are two reasons why I had a wedding publicly," he told BBC at the time. "The first one is to prove my love to Miku. The second one is there are many young otaku people like me falling in love with anime characters. I want to show the world that I support them."
"My love for Miku hasn't changed," he told Mainichi, which noted he now carried around a life-size version of Miku. "I held the wedding ceremony because I thought I could be with her forever."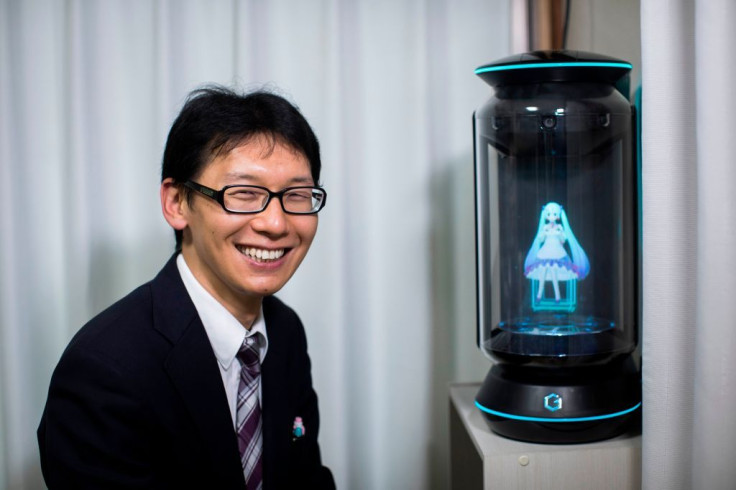 © 2023 Latin Times. All rights reserved. Do not reproduce without permission.