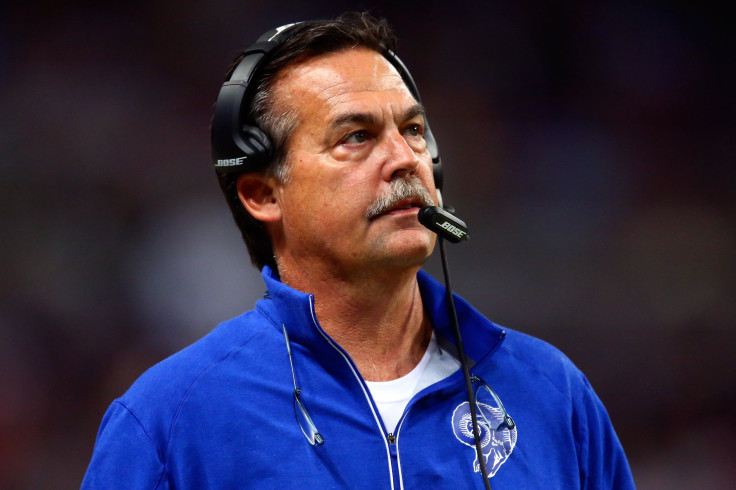 Jeff Fisher is running out of time.
The 58-year-old head coach of the Los Angeles Rams is in the final year of his five-year contract, and things have gone from bad to worse. The Rams have lost six of their last seven games and are now a disappointing 4-7 on the season.
December could very well be Fisher's last month as head coach of the Rams.
In his five years with the Rams, Fisher has gone 7-8-1, 7-9, 6-10, 7-9 and so far 4-7 this season giving him an overall record of 31-43-1 with the Rams. The last time Fisher even posted a winning record as a head coach was in 2008 with the Tennessee Titans, and his last playoff victory was in 2003 when the Titans defeated the Baltimore Ravens.
This season was particularly painful for Rams fans because they began the year with so much promise. The Rams got off to a 3-1 start, but reality soon set in for Los Angeles's new franchise.
Earlier this year Fisher and the Rams were in negotiations for a potential contract extension. For whatever reason, the two sides have not agreed to terms that anyone is aware of. More than likely, given the Rams status in the NFC West, the Rams will let Fisher go at the end of the season. There could be the possibility that Rams and Fisher did agree to a new contract and it never went public, but the odds of that are extremely slim.
© 2023 Latin Times. All rights reserved. Do not reproduce without permission.