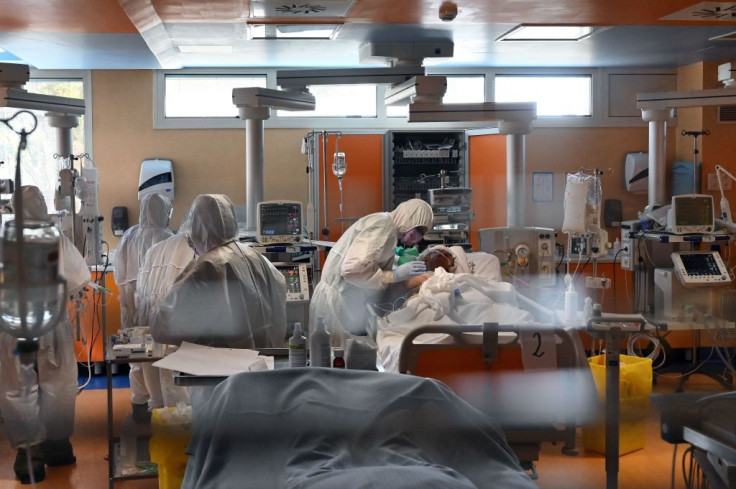 Faulty readings from pulse oximeters have been associated with a delay in recommended treatment for Black and Hispanic COVID patients, according to new research. These faulty readings have also been linked to an increased risk of hospital readmission
In a research article published in JAMA Network Open on Thursday and first reported by The New York Times, researchers from Baylor College, Johns Hopkins University, and HCA Healthcare revealed that "pulse oximeters more commonly estimated arterial oxygen saturation in patients from minority racial and ethnic groups and led to delayed recognition of the need for COVID-19 therapy among Black patients compared with White patients."
The study found that pulse oximeters – a device clipped onto a fingertip to measure oxygen levels in a patient's blood – routinely overestimated levels of oxygen in the blood of "darker-skinned COVID patients, and overestimation may increase the risk of hospital readmission."
According to the researchers, Black patients were nearly 50% more likely than white patients to have their health condition go undetected. Hispanic patients were 18% more likely to have their needs unrecognized.
Pulse oximeter readings are crucial for doctors to determine the proper medical care for patients suffering from various conditions such as respiratory issues, sleep apnea and heart failure. Normal readings are usually between 95%-100%, as per Healthline.
In May 2022, the same researchers found that faulty pulse oximeter readings resulted in "a systematic failure to identify Black and Hispanic patients who were qualified to receive COVID-19 therapy and a statistically significant delay in recognizing the guideline-recommended threshold for initiation of therapy." At the time, the researchers said they were planning to further study the impact of inaccurate readings from the devices.
The researchers further noted that inaccurate readings may, in part, explain why there was a higher rate of mortality and adverse outcomes among Black and Hispanic patients during the early days of the pandemic.
The May 2022 study also found that Black patients endured a median delay of about one hour before they received more intensive treatment compared to white patients. The Black patients were eventually identified as having low oxygen levels.
The latest findings from the researchers show that patients with unrecognized needs had a 10% higher risk of delayed COVID treatment and were more than twice as likely to be readmitted.
Dr. Ashraf Fawzy, a co-author of the study and a Johns Hopkins assistant professor, told the New York Times that the findings show how important it is for physicians and health workers to recognize the inaccurate readings from pulse oximeters to prevent under-treatment or under-recognizing the needs of patients.
A Baylor College of Medicine blog post in August 2022 warned of an "obvious" danger in falsely reassuring patients about inaccurate oxygen readings, as it could lead to "inadvertent misdiagnosis or undertreatment."
The news of the latest findings regarding pulse oximeters comes months after a lawsuit alleged that the Apple Watch's blood oxygen measuring feature provided inaccurate readings for people with darker skin.
"The 'real world significance' of this bias lay unaddressed until the middle of the coronavirus pandemic, which converged with a greater awareness of structural racism which exists in many aspects of society," the lawsuit stated. Earlier this week, the lawsuit was dismissed with prejudice, which means the case can't be brought to court ever again.
The Food and Drug Administration (FDA) said Thursday that it is planning to publish a discussion paper to gather feedback on pulse oximeters. It is also looking to hold a meeting with experts to discuss approaches to addressing inaccurate readings.
© 2023 Latin Times. All rights reserved. Do not reproduce without permission.