Following her maternal instincts, a Florida mother was able to avoid a kidnapping occurrence in the Sunshine State.
According to Fox News, the incident occurred last week when David Daniels, 37, of Cherry's Bar and Grill in Fishhawk's park area, allegedly followed two elementary school girls on bikes. The Florida man reportedly told the two girls he would accompany them home.
Daniels followed the two girls under 12 around 6 p.m. on June 12, according to the Daily Mail. As the man followed the girls through a church, a good Samaritan noticed them and sensed something wasn't right when she saw Daniels slap one of the girls on the head as he continued to trail them.
"One of the little girls was mouthing to me, 'Please help me, this is not my dad," the Florida mom said.
According to the woman, Daniels choked one of the girls before whispering something into her ear.
The said woman standing outside the church that night said she struck up a conversation with Daniels, prompting the suspect to reveal that they had recently moved to the area and wanted to assist.
The Florida mother claimed she had reason to believe Daniels was lying, prompting her to invite the three to church, where she could call the cops.
When police arrived after the woman requested their presence, they spotted the Florida man heading back to the downtown area.
Daniels was charged with two charges of child abuse and wrongful detention of a kid. He is currently being held at the Hillsborough County Jail on a $104,000 bond.
The Florida mother who rescued the two daughters from an attempted kidnapping refuses to take credit for her actions.
"I don't want to be a hero... I just did what I hope anybody would do for my own kids," the woman said.
Moms like her in Florida are going to notice the indications, and they're going to know what to do, she added. She stated that she didn't know if she "was going to have the right answer" at the time.
On the other hand, the wife stated that the children are okay and are at home as of writing.
Days before David Daniels was detained in Florida, KIRO 7 reported that he had been arrested in Alabama for trespassing into a home by the Foley Police Department.
Daniels told the homeowners who found him that he was looking for an abducted child who he allegedly injured and trapped in a shed, according to WKRG, citing the police.
Investigators did note, however, that they examined the home and found that the Florida man was under the influence of drugs at the time he made the claim. No child was also discovered, according to the police.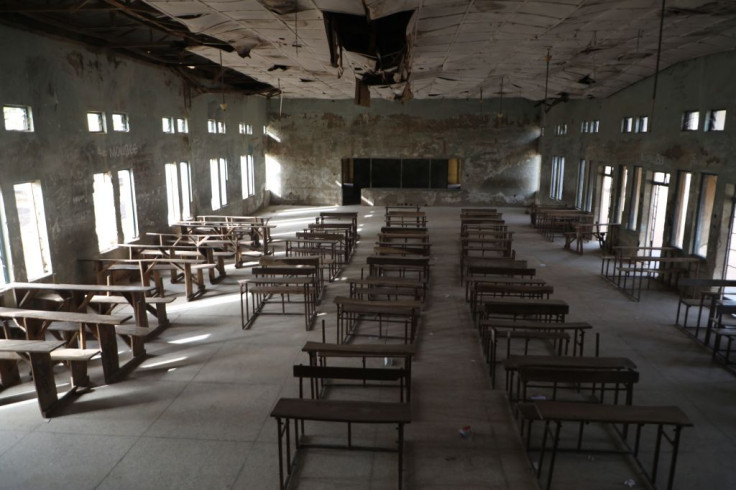 © 2023 Latin Times. All rights reserved. Do not reproduce without permission.