Floyd Mayweather is already 43-years-old and has accomplished so much. But as far as his personal life is concerned, there is perhaps no greater joy than to welcome a new member of the family. And based on reports, it appears the undefeated American boxer will be a grandfather soon – his first.
There are rumors that Floyd Jr.'s 19-year-old daughter, Iyanna or Yaya, is pregnant. For now, these are all considered rumors with Yaya and her boyfriend, rapper NBA Youngboy staying mum. But a recent social media post showing a video of Yanna only intensified belief that she is indeed pregnant.
It was not too long ago that Yaya found herself in trouble. She was arrested in April for allegedly stabbing Lapattra Lashai Jacobs, the mother of one of Youngboy's kids. The 20-year-old rapper is father to six children to five different women, TMZ reported. If Yaya is convicted, she will face up to 99 years in prison.
Youngboy is in no better shape. He is also facing legal issues after being arrested for drug-related issues in Baton Rouge. Aside from that, Youngboy is also facing felony in possession of a firearm and stolen firearms. Despite these charges, the legal counsel of the 20-year-old alleges that their client is innocent.
Floyd Jr. has yet to respond to these rumors and continues to attend to other matters. For most, the big question is whether he has plans to return to the ring. The last time he did, he faced Tenshin Nasukawa which ended in a first-round TKO. From there, Mayweather has been busy attending to different business endeavors.
Aside from Nasukawa, Mayweather did have that rich fight with Conor McGregor. The Notorious has been bragging as of late that he will be fighting Manny Pacquiao although confirmation of a possible fight date has yet to be made.
Mayweather was asked by Shannon Sharpe on his podcast if he would be open to facing McGregor once again. He responded by saying that if he would earn an easy $300 million for it, he would do so. But as far as the result, he adds that it will still be the same, MMA Fighting reported.
"Conor McGregor can't punch," Mayweather said. "He can't punch. I don't even remember [the uppercut]. I'm having fun. I was like this dude punch so soft."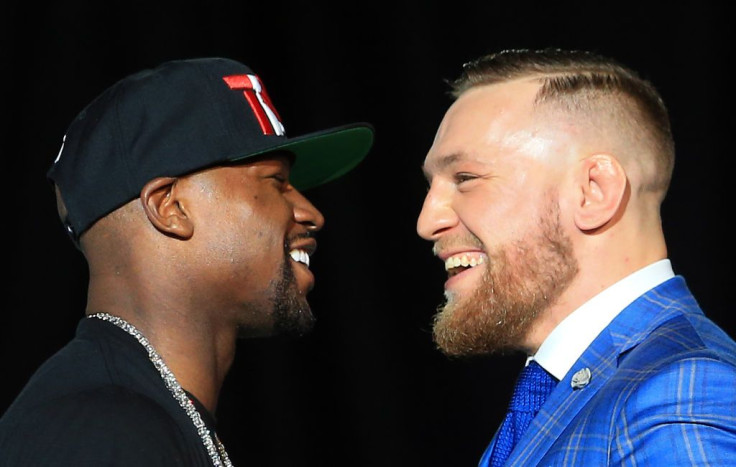 © 2023 Latin Times. All rights reserved. Do not reproduce without permission.