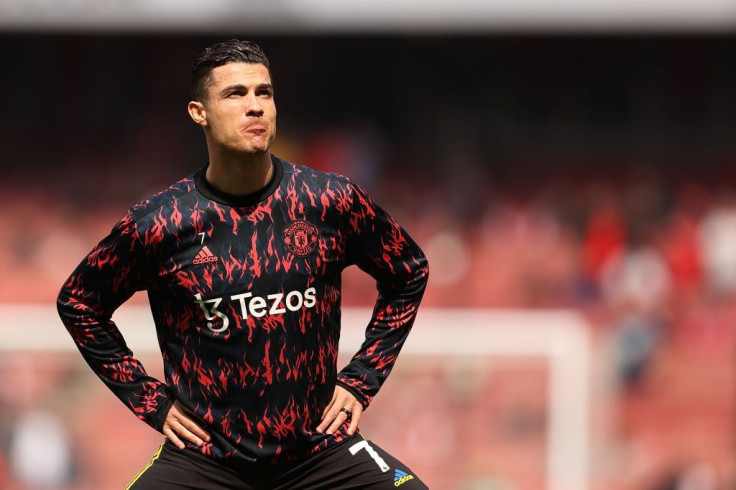 Liverpool Legend John Barnes slammed Manchester United forward Cristiano Ronaldo, accusing the Portuguese international footballer for "disunity" and "disharmony" at Old Trafford.
"He [Ronaldo] causes disunity and disharmony. When the ball does not come to him, he throws his hands up in the air... that's a great example, isn't it? The harmony at Manchester United is a problem and who causes that disharmony? He [Ronaldo] walks around as though … 'it's the rest of them, I'm doing my job,'" Barnes, who was twice named as Footballer of the Year, said while speaking to William Hill ambassador Robbie Savage, who referred to Ronaldo as United's standout player.
The five-time Ballon d'Or made a dramatic return to the Red Devils from Juventus last summer. Ronaldo ended the season as Man Utd's top scorer and his 18 Premier League goals placed him third on the Premier League list.
However, Barnes believed Man Utd will be better without the 37-year-old striker. "That's not what a leader does - that's what someone who does it for himself does. The fans love him and when things don't go his way, he's like … 'it's not my fault.' That is not what a team is all about. So we know Ronaldo has done well for himself but would you rather have no-one scoring 20 goals a season and United finishing higher up? I think they would be higher up if they had a better TEAM. If the harmony is better, Ronaldo won't score the goals but the team would be a better team and would be winning matches."
Man Utd had suffered from a series of defeats this season, Barnes blamed the weak form of several players on Ronaldo. He added, "He [Ronaldo] detracts from other players. [Marcus] Rashford would have had a better season, [Bruno] Fernandes would have had a better season, [Jadon] Sancho would have had a better season. Whoever signed Ronaldo, it is their fault."
Meanwhile, a lot of supporters had been questioning if new manager Erik ten Hag would find a place for Ronaldo under his management. Ronaldo's future has been uncertain, transfer rumors continuously emerged since Old Trafford announced their newly appointed manager. However, to address all the rumors, Ten Hag praised Ronaldo in his unveiling on Monday and claimed to be excited to work with the Portuguese international for the next season.
© 2023 Latin Times. All rights reserved. Do not reproduce without permission.