The brutal Nate Robinson knockout at the hands of YouTuber Jake Paul has led many to believe that someone from the basketball scene will step up soon. Though the match was in no way a shot at the NBA world, many players could have made sense.
That list included Metta World Peace, someone known to play physical that led to fights. One can just recall the events that went down in 2004 when he played for the Indiana Pacers in a game against the Detroit Pistons.
Dubbed as "Malice in the Palace," those Peace, then known as Ron Artest, was in the center of the mayhem that involved Ben Wallace and a couple of his teammates at the time – Stephen Jackson and Jermaine O'Neal.
But of course, a lot has changed since then. Peace has been quietly living life after basketball and he has stuck that that niche.
Despite calls for him to make a shift to boxing where he could earn big, the 41-year-old snuffed all hopes of that happening. He tweeted that he is not interested in fighting anyone nor for charity. Further, he added that not even big money can get him to put on boxing trunks to fight in the ring.
However, Peace is interested in facing Paul but not in the boxing ring. As mentioned in a previous post, he would be open to facing the YouTuber in a game of one-on-one. In that tweet, he admitted that he was no boxer and it appears to be staying that way.
As for Paul, he is not short on potential opponents. Among his prospective targets include known names in the mixed martial arts and the boxing scene. The 23-year-old wants a piece of Conor McGregor and Dillon Danis from the MMA world.
In boxing, he has been trying to work out something with Mayweather but nothing has gained ground. However, there is a former boxer willing to face him in former IBO champion Antonio Tarver.
The former champion and actor wants to exact revenge on Paul and took called out the 23-year-old on social media.
"I really want to kick [Jake Paul's] a-- for what he did to [Nate Robinson] last night and rid boxing of these clowns once and for all. He fought a complete novice so fighting me shouldn't be a problem...[Mike Tyson,] make this fight [at] Legends League 2. I'm considering a full comeback after last night," Tarver's post read.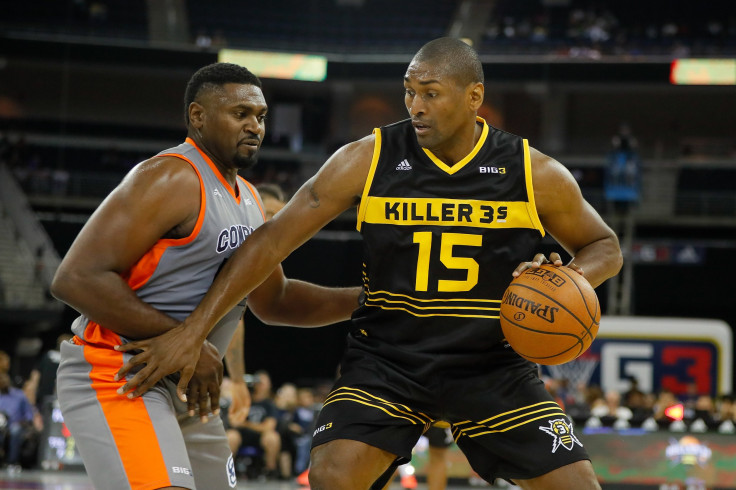 © 2023 Latin Times. All rights reserved. Do not reproduce without permission.