Gustavo Petro, the first-ever Colombian leftist leader, was officially sworn into office as Colombia's new president on Sunday after accumulating majority of the votes during the June election.
The former member of Colombia's M-19 guerrilla group pledged to work on the country's peace and equality. Petro also expressed his willingness to solve poverty, climate change, and violence issues. He also said that he would work on making peace negotiations with different armed groups in the country.
"I do not want two countries, just as I do not want two societies. I want a strong, just and united Colombia," the newly appointed leader said in his speech. "The challenges and tests that we have as a nation demand a period of unity and basic consensus."
"We call on all those who are armed to leave their arms in the haze of the past. To accept legal benefits in exchange for peace, in exchange for the definitive non-repetition of violence," Petro added. He also went on to discuss the failure caused by the widely implemented war on drugs which ended millions of lives, "The war on drugs strengthened mafias and weakened states," he said. The former Bogota mayor also oathed to re-open diplomatic relations with Venezuela, permitting trade between the two countries and consular services.
Petro, the 62-year-old ex-senator, has also promised free access to public university education as well as the improvement of the country's healthcare. He also confirmed that Colombia will stop providing new licenses for oil exploration and will prohibit fracking projects, despite the fact that almost 50% of the nation's legal exports come from the oil industry. Among his future projects is to finance social spending with a $10 billion a year tax reform that would raise taxes on the rich and do away with corporate tax breaks.
"I didn't believe I would live to see this finally happen," said Nelson Molina, a 56-year-old plumber and believer of Petro. "I know we won't change from one day to the next, this is just the beginning."
Petro was sworn in by Senate President Roy Barreras in Bogota's Bolivar Plaza, witnessed by almost 100,000 invitees, including Spanish King Felipe VI, at least nine Latin American presidents and other Colombians invited by the former rebel. At the same time, massive numbers of supporters watched on large screens set up in public places around the country.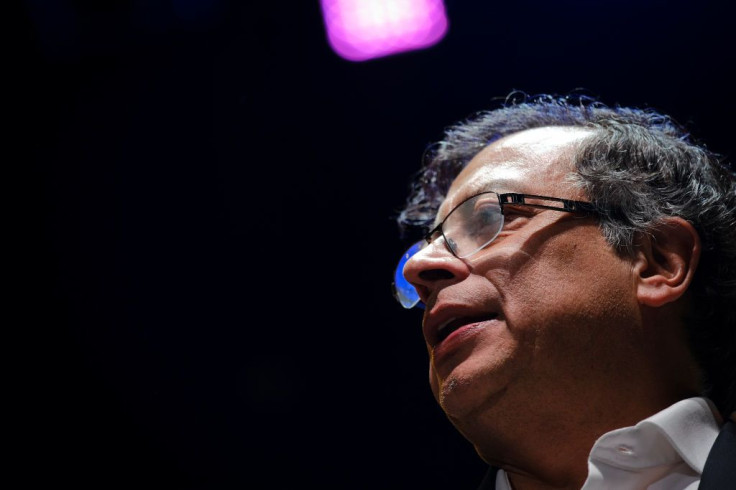 © 2023 Latin Times. All rights reserved. Do not reproduce without permission.