Former United States President Barack Obama had his share of trying to run a nation as efficiently as possible during his time. But like what most may have seen in movies like "Independence Day," the 59-year-old admitted in jest that asked if the US had any lab holding aliens or spaceships.
The former US President gave his take when he appeared on "The Late Late Show" hosted by James Corden. In a light-hearted episode, Obama added that when it comes to aliens, there is something he could just not explain on air.
"Look, the truth is that when I came into office I asked," Obama stated. "They did a little bit of research …. and the answer was 'No,'"
However, the 44th President of the United States admits that the footages of UFOs appear to be real. They are scenes that cannot be easily explained that there is no clear-cut explanation behind these sightings.
"So I think that people still take seriously trying to investigate and figure out what that is. But I have nothing to report to you today," he stated.
Getting into the groove of things, Obama played along and went as far as to poke fun at Reggie Watts, the person who first asked him about aliens and UFO sightings. Obama suggested that Watts could be secretly an alien in disguise.
"When he asks all these questions, he's deflecting," he joked, asking, "Do we know what he looks like behind those glasses?"
Other than that, Obama gave an update on himself and his life after holding the highest position in the US. He admits that he is now able to spend more time with his wife, Michelle Obama and has less stress to deal with. It is a big sigh of relief for him considering he does not get blamed for every single development of the country nowadays. Together with Michelle, they are dealing with the lockdown with both their college daughters.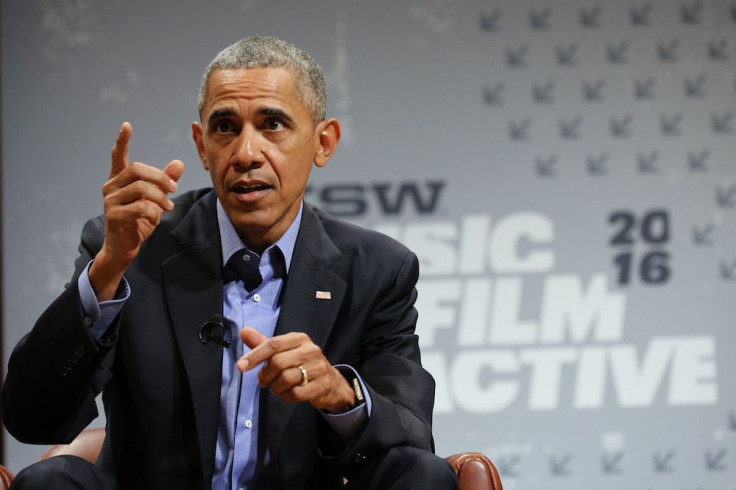 © 2023 Latin Times. All rights reserved. Do not reproduce without permission.