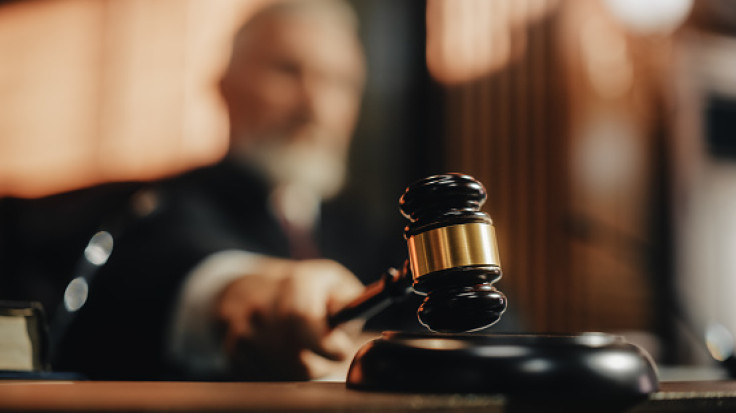 Venezuela's former intelligence chief, Hugo Carvajal, has asserted his innocence in a New York court, pleading not guilty to drug trafficking charges brought against him by the United States.
After more than a decade-long effort by prosecutors, Carvajal, aged 63, was extradited from Spain on Wednesday to face these charges in the U.S.
A confidante of late Venezuelan President Hugo Chavez, he strongly denies any involvement in the illegal drug trade.
U.S. prosecutors claim that Carvajal orchestrated the transportation of large quantities of cocaine, totaling approximately 5,600kg (12,300lbs), from Venezuela to Mexico and ultimately to the U.S., exploiting his government position for this purpose.
During a federal hearing in Manhattan on Thursday, Carvajal entered a not guilty plea. The court ordered him to be detained until his next hearing, scheduled for 25 July.
Speaking to reporters outside the courthouse, Carvajal's attorney, Zachary Margulis-Ohnuma, stated that his client maintains his categorical innocence.
"General Carvajal looks forward to fighting these outrageous charges in court before an unbiased American jury," he said after the hearing, according to Reuters.
Carvajal, known by the nickname "El Pollo" (the chicken), held a significant position as a close ally of the late Venezuelan President Hugo Chávez and was believed to possess crucial information about Chávez's government and his successor, Nicolás Maduro.
Prosecutors have accused the former intelligence chief of leveraging his role as the head of military intelligence to safeguard shipments of cocaine from Venezuela to the United States.
Additionally, he allegedly supplied weapons to the Revolutionary Armed Forces of Colombia (FARC), a Marxist rebel group with reported camps in Venezuela.
Carvajal stands accused of being part of a drug-smuggling organization known as the Cartel of the Suns, purportedly comprising high-ranking members of the Venezuelan military.
During his tenure as head of military counter intelligence from 2004 to 2011, he wielded substantial influence and authority within Venezuela.
His legal troubles commenced in 2011 when he was first indicted on drug trafficking charges by a U.S. court, BBC reported.
Despite the accusations, he managed to avoid extradition to the U.S. for several years. In 2014, he was arrested in Aruba but was later released due to his diplomatic passport.
After breaking ranks with Maduro and supporting opposition leader Juan Guaidó when the latter declared himself interim president, Carvajal fled Venezuela and sought refuge in the Dominican Republic before ultimately settling in Spain. Spanish authorities arrested him in 2019, but he went into hiding after his extradition to the U.S. was approved.
In 2021, Carvajal was arrested once more, and recently, he lost his legal battle against extradition to the United States.
© 2023 Latin Times. All rights reserved. Do not reproduce without permission.