The Venezuelan migrants who were sent to Martha's Vineyard by Florida Gov. Ron DeSantis is suing him for fraud due to the relocation plan of the governor that they describe as a "fraudulent and discriminatory scheme".
Alianza Americas, a migrant rights organization based in Chicago, as well as at least three of the migrants sent by DeSantis to Martha's Vineyard, have sued the governor for chartering the flight to Florida and getting the migrants into the plane under false circumstances, according to NBC News.
The lawsuit, which also involves the nonprofit organization Lawyers for Civil Rights, focuses on the reportedly false pretenses that DeSantis used in order to get the migrants into the airplane, including the destination of the flight as well as gift certificates from McDonald's, the Associated Press reported.
"No human being should be used as a political pawn," executive director of the Lawyers for Civil Rights Ivan Espinoza-Madrigal said.
"Defendants manipulated them, stripped them of their dignity, deprived them of their liberty, bodily autonomy, due process, and equal protection under law, and impermissibly interfered with the Federal Government's exclusive control over immigration in furtherance of an unlawful goal and a personal political agenda," Oren Sellstrom from the nonprofit said.
Among the evidence shown by the lawsuit is a misleading brochure given to the migrants as a way of enticing them to enter the plane. DeSantis reportedly spent US$615,000 chartering the flight and is planning to spend another US$12 million on the program.
California Gov. Gavin Newsom and U.S. Rep. Joaquin Castro are asking the Justice Department for a possible probe or investigation into the matter, while Javier Salazar, sheriff of Bexar County in Texas, has opened an investigation into the flights mentioned.
DeSantis and his department have stuck to his claims that the 50 migrants, all of whom came from Texas and not Florida, were in an awful condition when he got involved, and that nothing illegal had occurred when he transported the migrants across state lines without informing Martha's Vineyard of their arrival.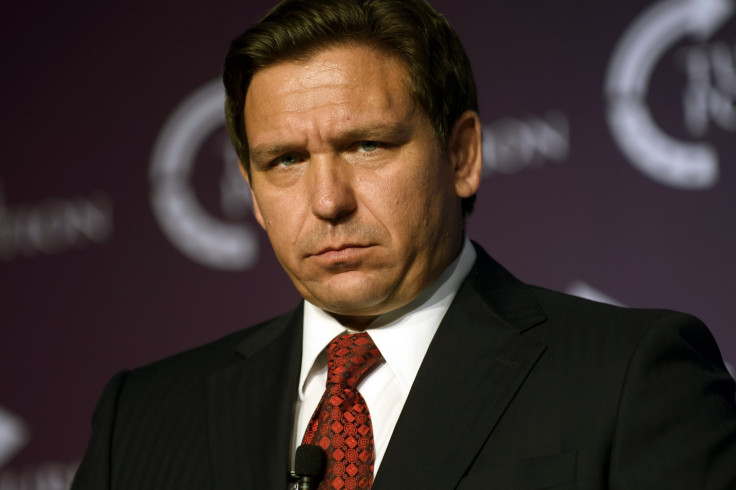 © 2023 Latin Times. All rights reserved. Do not reproduce without permission.