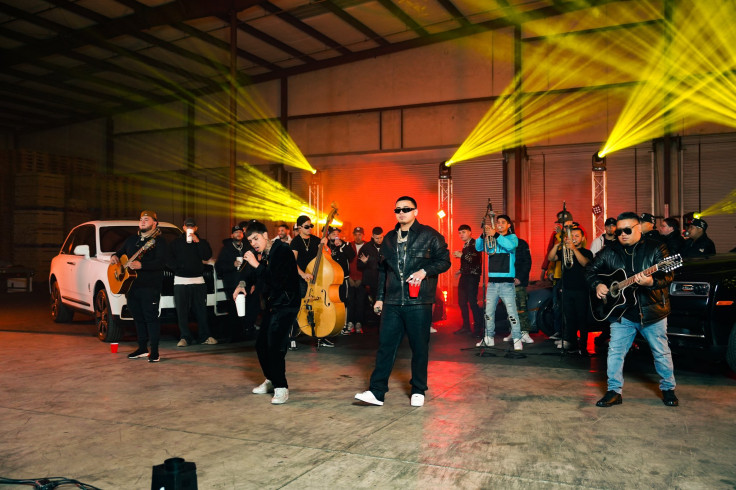 Fuerza Regida, the Mexican American band behind songs like "Que Onda" and "Sabor Fresa," was forced to cancel their show scheduled for October 6 in Tijuana due to threats from the Mexican Jalisco New Generation cartel.
According to the Mexican news site Punto Norte, a banner was found on Monday morning in the city warning the group that, if they performed on Friday, it would be their last show.
Hours later, Fuerza Regida announced via Instagram that they would cancel the performance.
The event comes less than a month after Mexican singer Peso Pluma canceled his show in Tijuana also following threats from the cartel.
Peso Pluma and Fuerza Regida have been topping Billboard charts after popular summer releases. Peso Pluma even secured the No. 1 spot on Billboard Global 200 rankings earlier this year after the release of his wildly popular song "Ella Baila Sola."
Tijuana has remained a backdrop for violence sparked by rivaling cartel groups, with the Baja California city topping 2,000 homicides in 2022. Performers such as Peso Pluma and Fuerza Regida are believed to being targeted because of their style of music, which often features controversial lyrics that depict cartel violence.
© 2023 Latin Times. All rights reserved. Do not reproduce without permission.