A fugitive Brazilian police officer who reportedly executed a young student outside a nightclub some ten years ago has finally been arrested in Florida after being on the lam for a decade.
The accused, Omar Assaf Júnior, 42, a former state police officer in the city of São José dos Pinhais, was found guilty of shooting and killing 19-year-old Thiago Klemtz de Abreu Pessoa, while off-duty in 2009. Assaf reportedly fled Brazil after being sentenced to 16 years in prison. He was finally taken into custody on Tuesday, Aug. 23, by the U.S. Marshals Service after spending 10 years on the run, the Daily Beast reported.
On Aug. 16, 2009, Assaf reportedly went to Bar Harmonia in Curitiba's Bigorrilho neighborhood with a female friend, bringing his department-issued Taurus PT semi-automatic handgun into the establishment.
Later that night, Assaf's female friend said that an acquaintance of hers, Diego Targino Marchiore, had tried to attack her dance partner. Following this, Assaf stepped in and physically subdued Targino Marchiore with an arm lock.
Security guards then ejected Targino Marchiore from the premises before he began to argue and fight with one of the bouncers outside. Meanwhile, the victim Klemtz de Abreu Pessoa and his friends were also outside the bar, Darik News reported.
Jaques Pereira, the victim's friend, quickly sensed trouble and suggested the group leave. As they started walking towards a nearby building where one of them lived, they heard gunshots and headed towards their car. As they were approaching the vehicle, Assaf appeared from nowhere and began shooting at them. The three men, including the victim, started running and Klemtz de Abreu Pessoa yelled out that he had been shot and needed help.
Jaques Pereira attempted to return to help the victim. However, Assaf began shooting in his direction and Pereira had to hide. A short time later, Pereira heard two more gunshots. After some time passed, when Pereira and his friends went to the victim in an attempt to rescue him, he had already succumbed to his gunshot wounds. Klemtz de Abreu Pessoa was reportedly shot in the legs, chest, and head.
In September 2009, Assaf was charged with aggravated homicide for Klemtz de Abreu Pessoa's killing. Four years later, in November 2013, a jury found him guilty and sentenced him to 16 years behind bars. However, Assaf reportedly fled the country and spent years living openly in the Kissimmee area, where he worked for his uncle's maintenance company and ran his own furniture and decor business.
According to Jaques Pereira, the victim Klemtz de Abreu Pessoa "bore a resemblance" to Targino Marchiore, and said that he believed Assaf shot Abreu Pessoa thinking that he was Targino Marchiore.
On Wednesday, Aug. 24, a federal judge in Orlando remanded Assaf to jail pending an extradition hearing. He is due back in court on Aug. 31.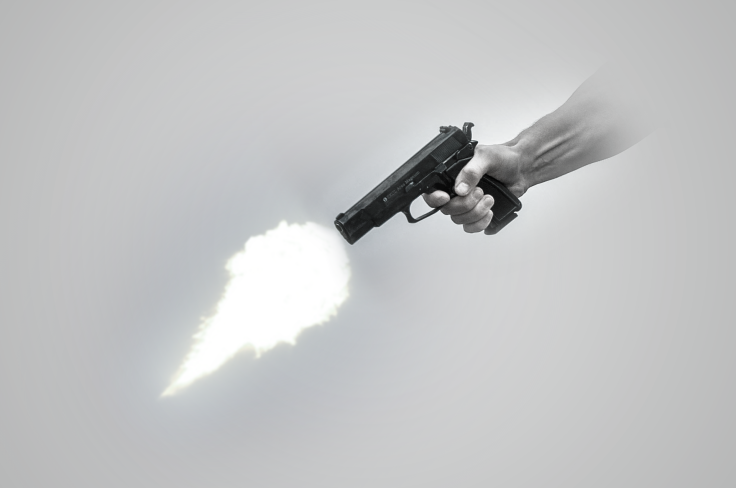 © 2023 Latin Times. All rights reserved. Do not reproduce without permission.