Authorities are still scrambling to track the whereabouts of Gabby Petito's fiancé, Brian Laundrie, sixteen days since he left home for a hike. However, a seasoned investigator believes the prime person of interest in Petito's disappearance never went to the alligator-infested Florida nature preserve in the first place.
Law enforcement has launched a man-hunt for Laundrie, 23, around the Carlton Reserve with hopes he could help with investigations in the mysterious disappearance and killing of his 22-year-old fiancée. He had been traveling with Petito days leading up to her death.
However, seasoned investigator Craig Caine, guided by his three decades of experience in searching and finding people on the lam, believes Laundrie never visited the nature preserve, according to NBC New York.
"I think it was all a ploy; he had plenty of time to calculate those moves," said Caine, who supervised members of the New York and New Jersey Regional Fugitive Task Force before he retired from the U.S. Marshals Service.
He stressed suspicion on Brian's parents after they told police their son drove their silver Ford Mustang to the Carlton Reserve on Sept. 14 and left behind his newly purchased phone, which has been confiscated by the FBI.
"You're gonna leave your son out in the preserve with no form of communication and no way to get home? Does that make sense to anybody? I don't even think he was ever in that preserve," he said.
Caine also expressed confidence that Laundrie would soon be found alive by authorities.
The New York Post reported that Laundrie's parents decided to go to the 25,000-acre nature preserve after Brian failed to return home. They would find the abandoned Mustang, which they would then drive back home. Three days later, they reported their son was missing.
The FBI and local law enforcement briefly seized that vehicle as part of their investigation and found a note asking for the car to be removed.
Just this week, authorities obtained surveillance video of the Fort De Soto Park campground, about a 64-mile drive from the Carlton Reserve, that Laundrie and his parents reportedly visited overnight following his return from the cross-country trip with Petito on Sept. 1.
Petitio's remains were found on Sept. 19 after her family reported her missing on Sept. 11.
Her family said they last spoke with their daughter on Aug. 27 after receiving a strange text from Petito, who asked them to assist her grandfather with using his phone.
"Can you help Stan? I just keep getting his voicemails and missed calls," the message reads, which alarmed her mother Nichole Schmidt since Gabby never addressed her grandfather with his first name, People noted.
Police said the phone was then turned off since about Aug. 27. Investigations are continuing.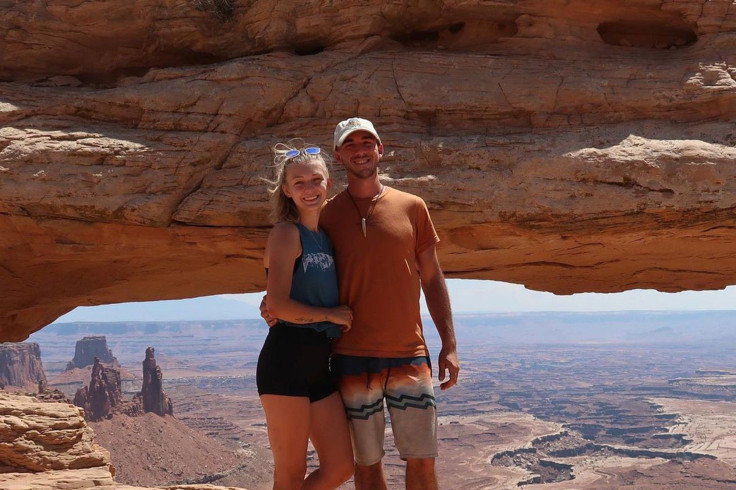 © 2023 Latin Times. All rights reserved. Do not reproduce without permission.