Brian Laundrie, the person of interest in the Gabby Petito homicide case, reportedly purchased a new cell phone following his solo return from his cross-country road trip with his fiancée, the Laundrie camp confirmed on Wednesday.
Police are continuing their search for the 23-year-old man who has not been found since his family reported his sudden disappearance on Sept. 17, a week after Petito's family reported her missing on Sept. 11, the Insider reported.
According to lawyer Steven Bertolino, Brian left the new phone he bought before he left for a hike near the alligator-infested Carlton Reserve on Sept. 14, noting the family does not know the whereabouts of their son.
The recently purchased phone is now under the care of the FBI after authorities visited their North Port, Florida home on Sunday to gather more evidence for DNA matching.
"I can confirm that a phone was purchased on September 4, 2021, and Brian opened an account with AT&T for that phone. (Not a burner.)," Bertolino said in a statement.
The Independent noted that FBI agents already visited the said store and seized CCTV footage in recent days to help with investigations.
Laundrie returned home on Sept. 1 using Petito's converted van, refusing to speak to police about Gabby's case after authorities launched their search for the 22-year-old Long Island woman. The van-life couple had traveled the West together before the woman disappeared.
Following his return, Laundrie and his parents went camping at Florida's Fort De Soto Park from Sept. 6 through 8. Petito's family reported her missing three days later on Sept. 11, sparking an extensive search which saw her corpse uncovered at Spread Creek in Wyoming on Sept. 19.
An initial coroner's report has ruled her death a homicide, prompting the police to tag Laundrie as the person of interest in the case. Police then began raising their suspicions after the man left without a trace from their family home, with the ongoing manhunt now receiving tips Laundrie could be hiding along the Appalachian Trail.
Officials from the Watauga County and Avery County sheriff's offices confirmed on Wednesday that they got a half dozen tips in just the last 48 hours. The Watauga County Sheriff's Office is now in contact with their local, state, and federal counterparts, according to WCTI12.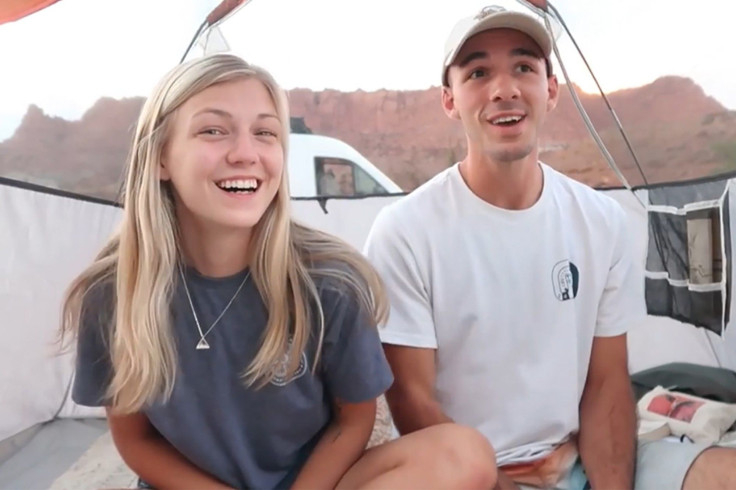 © 2023 Latin Times. All rights reserved. Do not reproduce without permission.