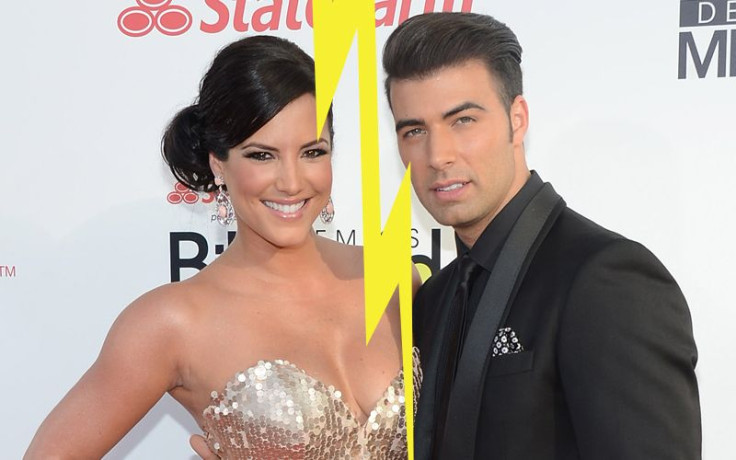 Gaby Espino and Jencarlos Canela are calling it quits, LatinTimes can confirm exclusively. The 36-year-old actress and the 26-year-old actor are breaking up after a little less than three years in a relationship. A source close to the couple revealed the news to us and LatinTimes is waiting for the official statement from each actors camp. News of the split doesn't come as a surprise as rumors of an eventual breakup had been swirling for months. This past week Espino hosted Premios Tu Mundo for Telemundo where fans honored the couple with an award. Although the award was for the "Espinelas" fan base, which is a hashtag that Espino and Canela followers use on social media to refer to themselves. Gaby accepted the award, but never made reference to her significant other, but that could also be due to the actor working now at rival network Univision.
The couple met on the set of the Telemundo production of "Más Sabe El Diablo" that they both starred in. In February of 2012 Espino and Canela welcomed a baby boy into their lives. The insider also revealed that Jencarlos would be moving to México as he is one of the judges of music reality show "Va Por Ti" that will tape at Televisa's studios, adding that they had also been seperated for months and living apart for a while. Announcement of separation was supposed to take place last week, but due to Gaby's high-profile hosting gig it's now being postponed for this week. An official from Gaby Espino's public relations office is due to be released this week confirming the news. We are sad for this break up but are a bit scared to find out how the Espinelas will be taking the news as they are a very vocal group of people.
Want to know something even juicier? It looks like there might be something else brewing as Gaby Espino and her "Santa Diabla" co-star Aarón Díaz were seen getting close. An onlooker saw the pair dine together on Thursday night, but that could be because they also both co-hosted the Telemundo award show. We can't confirm the news, but during the 2-hour broadcast of the show, Espino was seen getting cozy with her co-host and even throwing some flattering remarks his way. Could a new fanbase be born, maybe the Espidiaz? One thing that is for sure is that Gaby Espino and Jencarlos Canela are keeping things cordial between them because of their child together.
Read this story in Spanish HERE.
© 2023 Latin Times. All rights reserved. Do not reproduce without permission.