Rapper Snoop Dogg took to Instagram on Wednesday, Feb. 12, to issue his mea culpa to Gayle King for deriding her recent interview about Kobe Bryant's 2003 sexual assault case. The journalist was quick to accept his apology.
A video of King emerged on Wednesday morning, showing her asking WNBA star Lisa Leslie on "CBS This Morning" how Bryant's legacy as an alleged sexual abuser affects her as a WNBA player. "It's been said that Bryant's legacy is complicated because of a sexual assault charge, which was dismissed in 2003, 2004," asked King. "Is it complicated for you as a woman, as a WNBA player?"
It can be recalled that in 2003, a 19-year-old hotel employee in Colorado filed sexual assault charges against Kobe Bryant, claiming that he had raped her in his hotel room earlier that year. However, the case was dismissed in 2004 following the accuser's refusal to testify in court. Bryant then released a public apology acknowledging that the accuser did not view what they did the way he did—as consensual sex. The accuser brought civil charges against Bryant, but both parties managed to settle the case out of court for an undisclosed amount.
Shortly after King's video had surfaced, Dogg posted an Instagram video asking King to back off and respect his late good friend's family. "We expect more from you Gayle," he said. "Respect the family and back off, b****, before we come get you," he added.
Dogg went on to defend his statement, insisting that he did not mean to threaten King and that he's not a violent person. "When I said what I said, I spoke for the people who felt like Gayle was very disrespectful towards Kobe Bryant and his family," he said.
On Wednesday night, however, Dogg shifted gears, saying in a new video, "Two wrongs don't make no right. When you're wrong, you gotta fix it."
In the said video, Dogg explained that he was simply expressing himself for a friend who wasn't there to defend himself. He also told King he hoped they could sit down and talk privately about the matter.
Before they could even talk in person, however, Gayle King already told The Associated Press that she understood where the rapper was coming from. "I accept the apology and understand the raw emotions caused by this tragic loss," said King.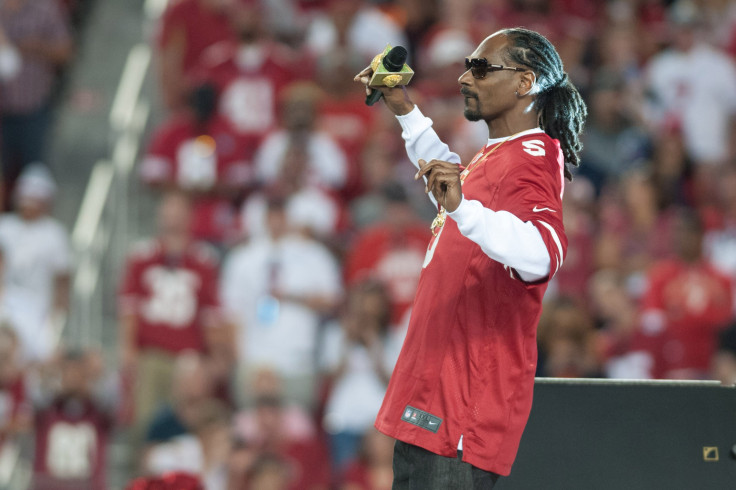 © 2023 Latin Times. All rights reserved. Do not reproduce without permission.