Amid ethics issues, Republican Representative George Santos of New York said Tuesday that he is temporarily stepping down from his two house panels.
His decision comes a day after he had a meeting with House Speaker Kevin McCarthy, reported the Associated Press. Santos, who has faced many calls for his resignation, is going through multiple investigations. Prosecutors are probing him over his personal and campaign finances and lie about his resume and family background.
According to CBS News, earlier this month, he was assigned to the House Small Business Committee as well as Science, Space and Technology Committee by House Republican leaders. He stated that he wanted to focus all his energies on serving his constituents "without distraction." Santos thanked McCarthy for meeting with him to "discuss the matter and allowing me to take time to properly clear my name before returning to my committees." The two had met on Monday night, but they did not disclose their conversation before the statement. To his constituents, Santos said that he remains committed to "serving the district, and delivering results for both New York's Third Congressional District and for the American people."
Prior to the statement, he addressed Republican lawmakers in a closed-door meeting. They have weekly meetings in Washington. Representative Tom Cole said that Santos' decision was well-received at the Grand Old Party's conference. Cole thinks that it was the appropriate thing to do and he was proud of Santos for "getting up and doing this."
Republicans described Santos' latest move as voluntary. In fact, Representative Roger Williams of Texas, the House Committee on Small Business chairman, was surprised by the decision. Williams said that Santos has chosen to be off "committees until his situation gets handled at a level that he's comfortable with."
The questions revolving around Santos are not limited to his misrepresentations to voters to include whether his congressional campaign adhered to the law in its reporting to the Federal Election Commission (FEC). Questions about irregularities in his campaign committee's financial reports as well as the source of his wealth have often popped up. If his campaign is found to have knowingly and willfully made any "materially false, fictitious, or fraudulent statement or representation" on its paperwork, it could potentially face criminal charges, according to the FEC.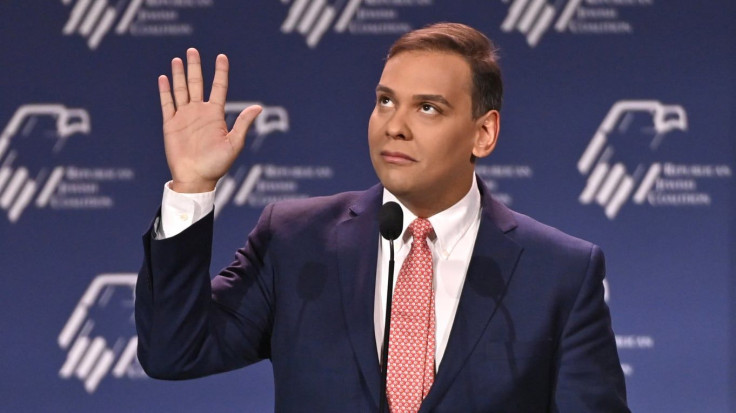 © 2023 Latin Times. All rights reserved. Do not reproduce without permission.