As George Santos sets out to take his elected position in the U.S. House despite massive controversies related to his background surfacing, the Brazilian government on Monday said that they are planning to revive an old fraud charge against the incoming Congressman.
A spokesperson for the prosecutor's office in Rio de Janeiro said on Monday that they are pursuing previous fraud charges against Santos over an incident in 2008 when he used a stolen checkbook and a fake name to buy $700 worth of merchandise from a clothing store, according to the New York Times.
Santos has previously admitted to the crime in 2009 through the social media site Orkut, but after being charged in 2011 for the case, he reportedly moved to the U.S. to start a new job with Dish Network in the state of New York. The charges were dropped by 2013 after Brazilian officials could not locate Santos, CNN reported.
Despite the reported confession that he had committed the crime in his youth, Santos has denied committing any crime in Brazil or the U.S. saying, "I am not a criminal here – not here or in Brazil or any jurisdiction in the world. Absolutely not. That didn't happen."
"I am in the process of engaging local counsel to address this alleged complaint against my client," Santos' legal counsel, Joe Murray, said.
The freshman representative has become an extremely controversial figure after a report from the New York Times revealed that much of the man's resume, including his college education and past employment with Citigroup and Goldman Sachs, were lies and falsehoods.
The U.S. Attorney's Office is now also investigating the finances of Santos after irregularities regarding his campaign spending were revealed, including $40,000 on flights and rent that may have been for Santos' personal use.
"No one is above the law and if a crime was committed in this county, we will prosecute it," Nassau County District Attorney Anne Donnelly said.
Despite admitting to some of the allegations made against him, Santos is committed to serving his term in Congress. His win helped Republicans in the House achieve a slim majority after he was able to flip a Democrat-held seat.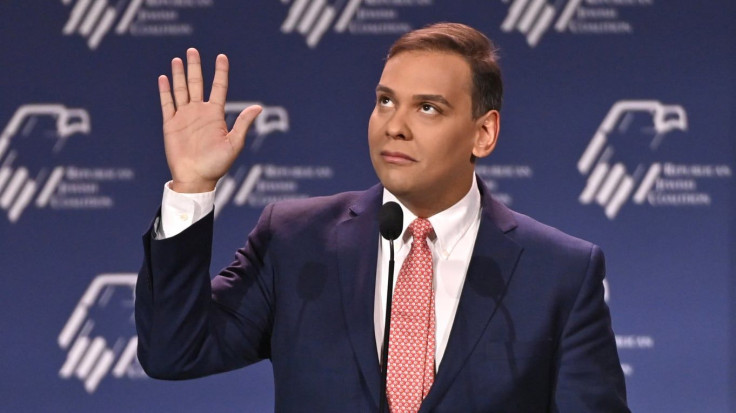 © 2023 Latin Times. All rights reserved. Do not reproduce without permission.