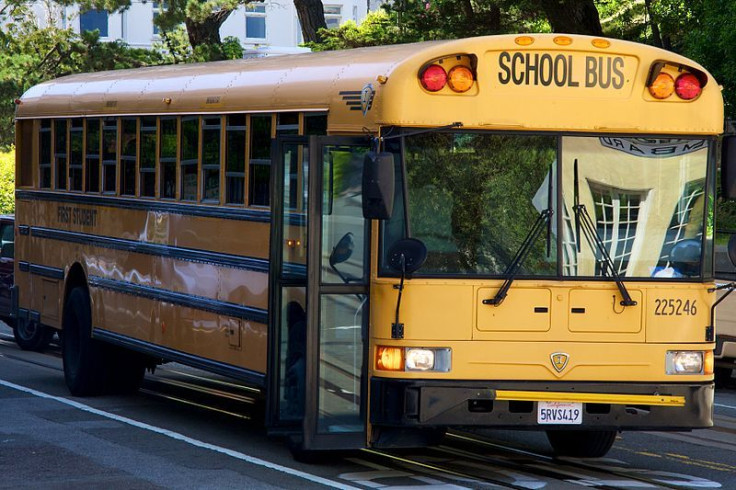 Residents of Thuringia in central Germany woke up to rather unfortunate news of a school bus accident, which claimed the lives of two children aged 8 and left five others seriously injured.
The extreme climatic condition (thick foggy weather) coupled with the poor road is said to have contributed towards the accident, as the bus allegedly toppled over an embankment and landed in a ditch. The bus supposedly lost control after slipping on a large chunk of ice on the road, which led to the fall.
22 children were reportedly inside the bus, on their way to their elementary school near the town of Berka vor dem Hainich in the state of Thuringia at the time of the incident. While it was first reported that the driver did not succumb to fatal injuries, he did suffer from a shock.
According to the German publication Bild, the thick fog only worsened the poor infrastructural conditions. Officials divulged that the 15 other kids received timely treatment for minor injuries. They were offered psychological help to get back to normal after processing the news. Members of the local fire brigade converged at the site of crash.
In a statement on Twitter, Thuringian state president Bodo Ramelow expressed his shock over the news. But, not much was expressed beyond that.
Additionally, Thuringia's interior minister Georg Maier stated that a further probe is underway, but also added that "today was not the day for speculation".
However, this wasn't the only accident that took place on Thursday. Nine children sustained minor injuries near the Bavarian-Austrian border after another school bus crashed into a tree in Traunstein. The cause behind the accident is yet to be divulged, however. A spokesperson in Rosenheim maintained that the driver had been seriously injured, while the children had sustained light to medium injuries.
Soon after the news of the two accidents broke, netizens in Germany were gripped by fear. It is learned that school authorities are being extra cautious to avoid fatalities in the future, and are taking due measures to ensure bus drivers are equipped enough to swiftly maneuver through unforeseen challenges.
© 2023 Latin Times. All rights reserved. Do not reproduce without permission.