In any region, there will be different ways to show appreciation or emotion. And in the case of a 16-year-old tennis player who had just won a match at the US Open, the internet world found the actions of the teen's father and coach inappropriate.
Sara Bejlek of Czechia had just finished a match at the US Open, winning over Heather Watson of the United States. After the traditional exchange between two players, it could be seen on video how the 16-year-old went towards his father and coach with emotions expectedly high.
However, a storm brewed on social media. After embracing his father and coach, some took exception to the butt taps made by both men, the Daily Mail reported.
"There's absolutely no reason to touch a 16 yo girl on her butt like that. It's beyond inappropriate," one person responded about the video. "As the video progressed it got worse and worse."
Aside from that, others felt that the WTA should look into the matter and believed that the gesture was inappropriate or shady.
However, not all were blasting what they had just seen. Some batted that the gesture was pretty much common in Czechia. Others said that some people may have misread the entire thing and thought about it sexually.
"Not something I would do, but many men just don't think about it in a sexual way. Google our Easter traditions, you might be shocked," another commenter added.
It was further added by another random individual that the embrace was perfectly normal in some cultures and households. One sees what they want to see.
This marred the win of Bejlek who made her US Open debut on Monday. She lost to Ludmilla Samsonova in the first round, 6-1, 6-3.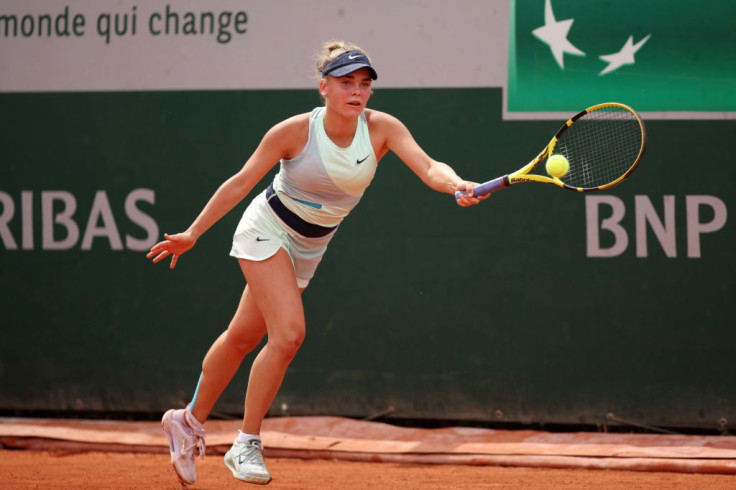 © 2023 Latin Times. All rights reserved. Do not reproduce without permission.